Data Filtering tool allows you to filter, find, and visualize features by its attributes. Click on a filter tool In Datagrid and choose the attribute field of your choice. Only those features you have selected will be visible in the Datagrid.
Data filtering tool can be found in Datagrid next to the attribute column.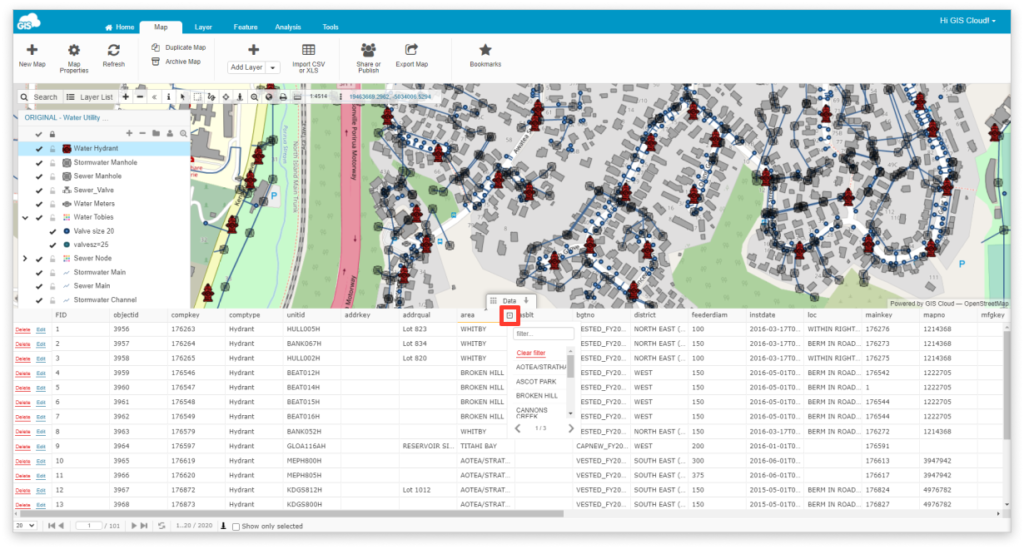 To visualize only filtered features on the map, click on the Show only selected option at the bottom of the panel.
You can filter data by multiple attributes in multiple attribute columns as well. You can add as many filters as you want and also clear them one by one.
To clear filters, simply click on the filter tool and select Clear filter option.
Learn more about data filtering in our overview of selection tools user guide. Also, take a look at this short video to see how data filtering works.