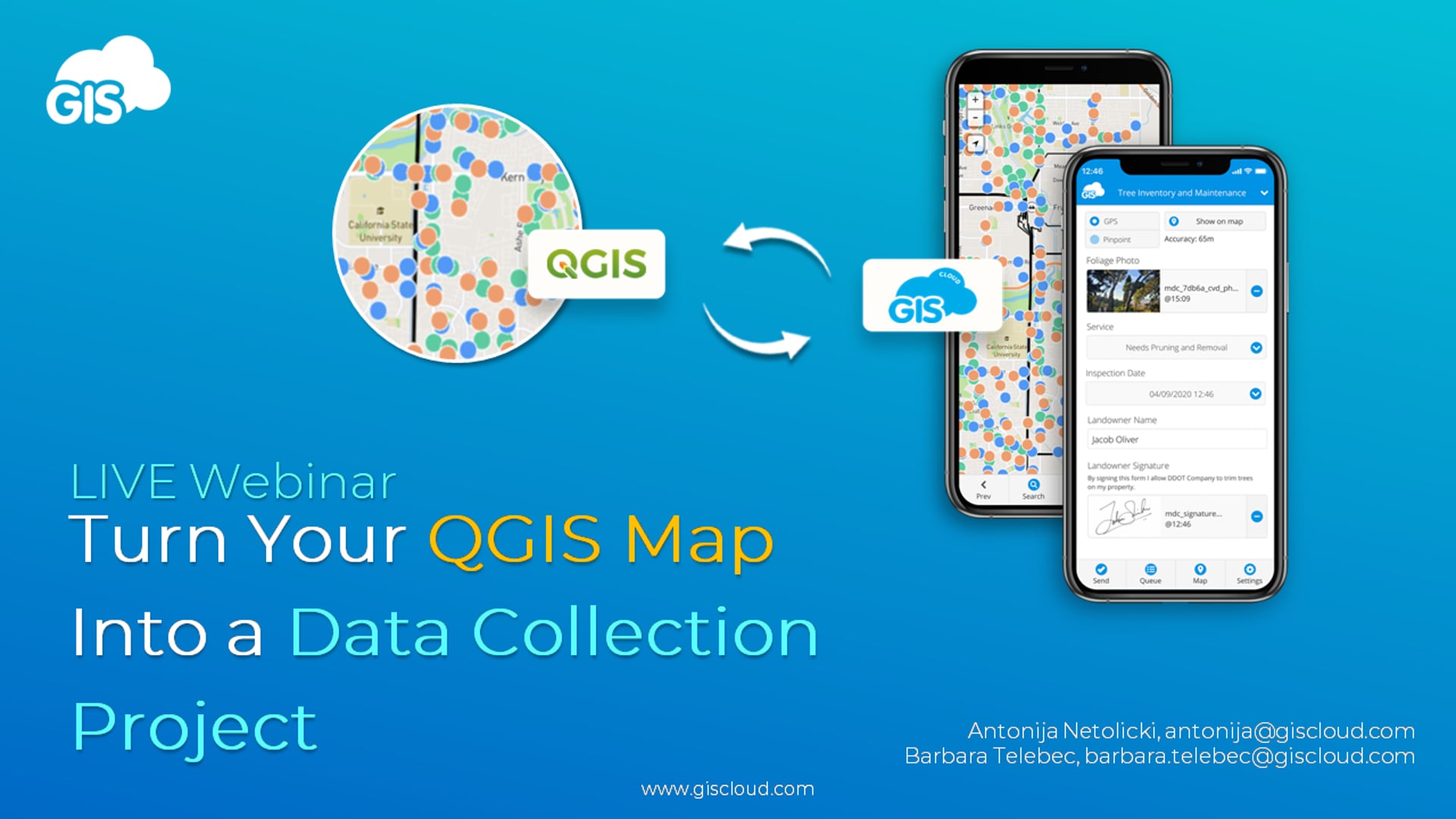 If you missed our live webinar on Turning Your QGIS Map Into a Data Collection Project, we've got your back!
Take a look at our recording and find out everything you need to know about:
– making your QGIS map available online with a single click
– enabling field crews to start collecting data for your, now, live map
– and working with newly collected data directly in the QGIS environment in real-time.
You'll get to see the full workflow in action, but stay tuned until the end as well as we answer some of your most pressing questions.
If there's something we didn't cover or you'd like to discuss your specific project requirements, we'd love to hear from you, so feel free to send us an email at info@giscloud.com.
Happy mapping!
#GISCLOUD #QGIS #webinar #OnlineGIS #mobiledatacollection