Add Layer tool allows you to add new layers on your map. By pressing on the button, Source Browser will open. Then select the source of the layer and select the layer which will be added to the map.
Add Layer function is placed under Layer and Map tab.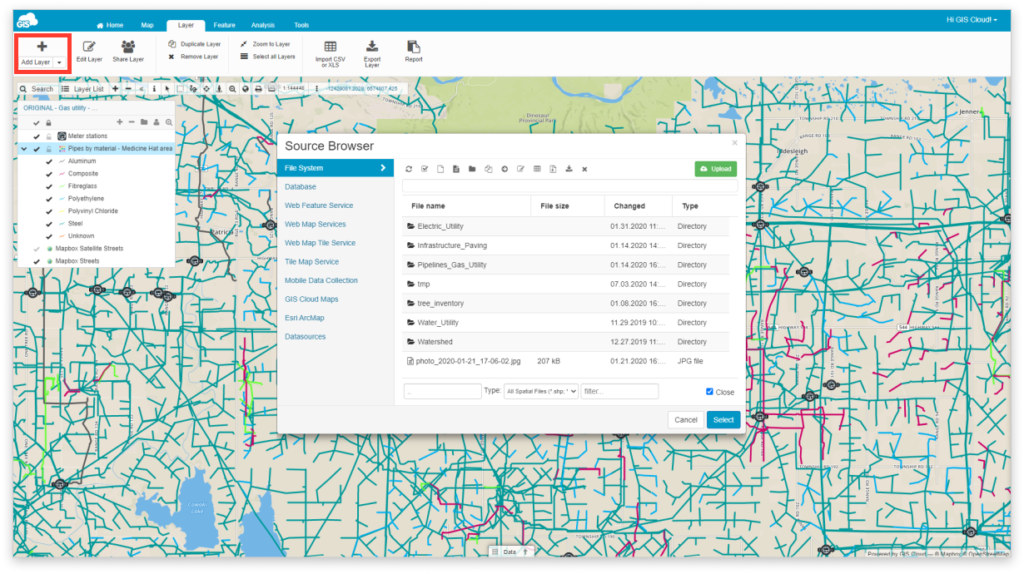 There are number of sources you can use:
File Manager – Storage for data uploaded to the cloud
Database – Storage for data subject for editing geometry and performing any data editing, calculations, or analysis
Web Feature Service – Editable version of data that one would view via WMS
Web Map Service – Standard protocol for serving georeferenced map images over the Internet
Web Map Tile Service – Standard protocol for serving pre-rendered georeferenced map tiles over the Internet
Tile Map Service – Loads rasters of maps like Open Street Maps, Mapbox or Bing; these can serve as a basemap
Mobile Data Collection – Collect data from your mobile device
GIS Cloud Maps – Load maps from GIS Cloud database
Esri ArcMap – Upload shapefiles with our free extension for Arcmap
Datasources – Add data which was shared with you from another GIS Cloud account
Choose one of the sources, select the layer you wish to add and click on Select.
To add multiple layers on the map, press and hold CTRL or shift key on your keyboard and select the layers.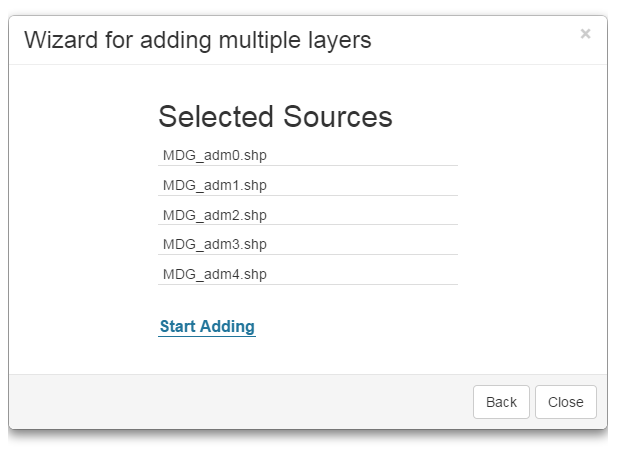 Note: the maximum number of layers on the map is 1000 layers
Learn more about organizing your data and get an overview of supported data sources.