Map Portal is a simple and easy application that gives you an overview of your mapping effort, and is a friendly way of displaying data to the public.
With Map Portal you can publish interactive maps and allow your viewers to search, visualize and explore media enriched data.
Every Map Portal can be customized with many options using App Builder or JSON. Here are some of the customizable options: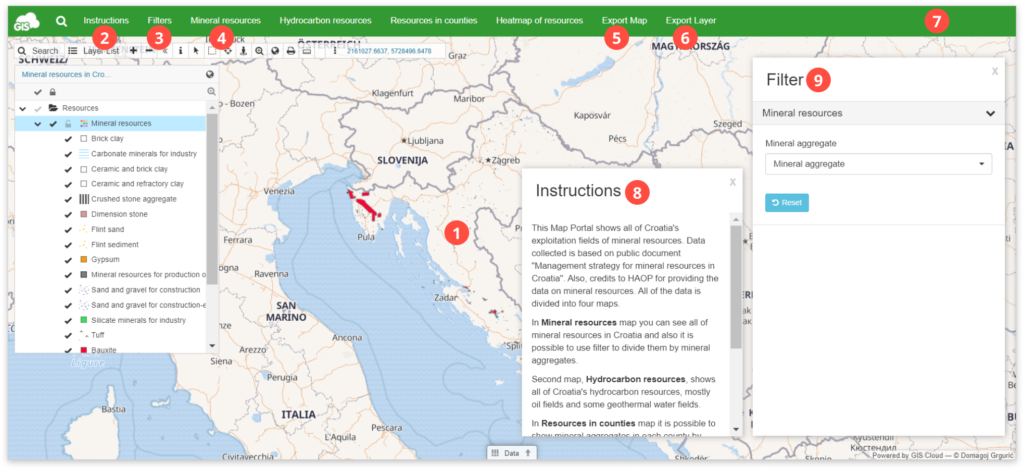 Map – Select your default map from the list, which will open by default when the app is refreshed
Static text – Write down a text, description or some information that you wish to share with the public (8)
Filter – Used for extracting data both in the Datagrid and Map View. Panel will open on the right side of the screen (9). Click here to find out how to set up filters in Map Portal.
Switch Map option – Clicking on the button will load another map in the Map View
Export Map – Enable the public to export your map. In the same manner as in Map Editor
Export Layer – Enable the public to export your layers. In the same manner as in Map Editor
Background color – Select color or add hex color code to change top ribbon color
>>> Take a look at this Map Portal and check out all of these options.
Learn more how to install and set up your Map Portal and then how to customize it with App Builder in our guide.