Forgot password
No need to worry if you forgot the password, just click on this link and follow the instructions. Create a new one and you'll be able to access your account again!
Sometimes, the password reset emails can be caught by spam filters and may not make it to your inbox. Please check your spam folders or other email folders just in case spam detection filter caught it.
If you still have trouble finding it, please contact our support@giscloud.com team for further assistance.
Change existing password
If you want to change your existing password, you can do so in two ways – with GIS Cloud Manager and under My Account in Map Editor or Map Viewer.
Change password in GIS Cloud Manager
Open GIS Cloud Manager and click on the Users and Groups tab, then double click on the user you wish to change password for.

Go under the Login information, write your current password, new password, repeat it and click Save.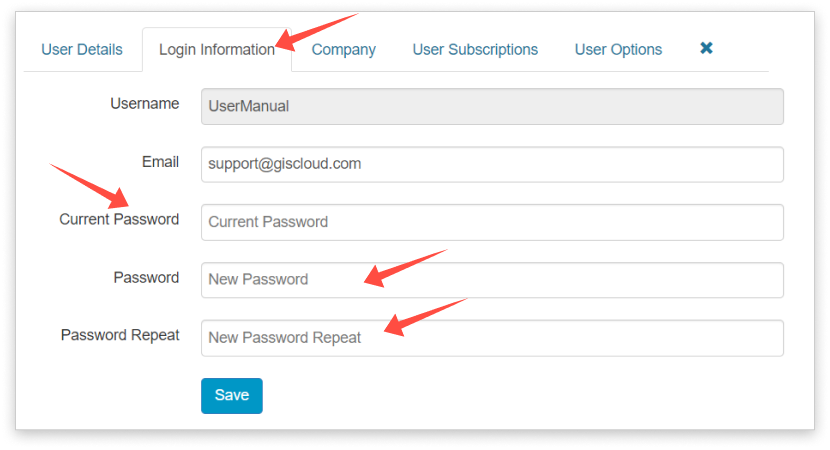 Change password under My Account in Map Editor or Map Viewer
You can change your password in Map Editor or Map Viewer.
Follow these steps:
Log into your app and go under "Username" – My Account .
Select Login information tab, write down your Current password, and then your New password. Confirm your new password hit the Save button and you are done!