The Crowdsourcing app enables cities, local governments, and other organizations to easily and quickly get anonymous feedback and problem reports from their citizens. The application will be fully branded and personalized, which means that you will be able to add your custom logo, colors, and design as well as the specific interface options.
GIS Cloud Crowdsourcing solution includes:
Branded Mobile App (Android and iOS – available on Google Play and App Store)
Branded and customized Public Web Portal
Admin Web App
GIS Cloud Crowdsourcing apps are configurable applications, customized and branded for each client individually. Once the crowdsourcing mobile app is built and branded, citizens and organization members can download the Mobile App directly from App Store or Google Play.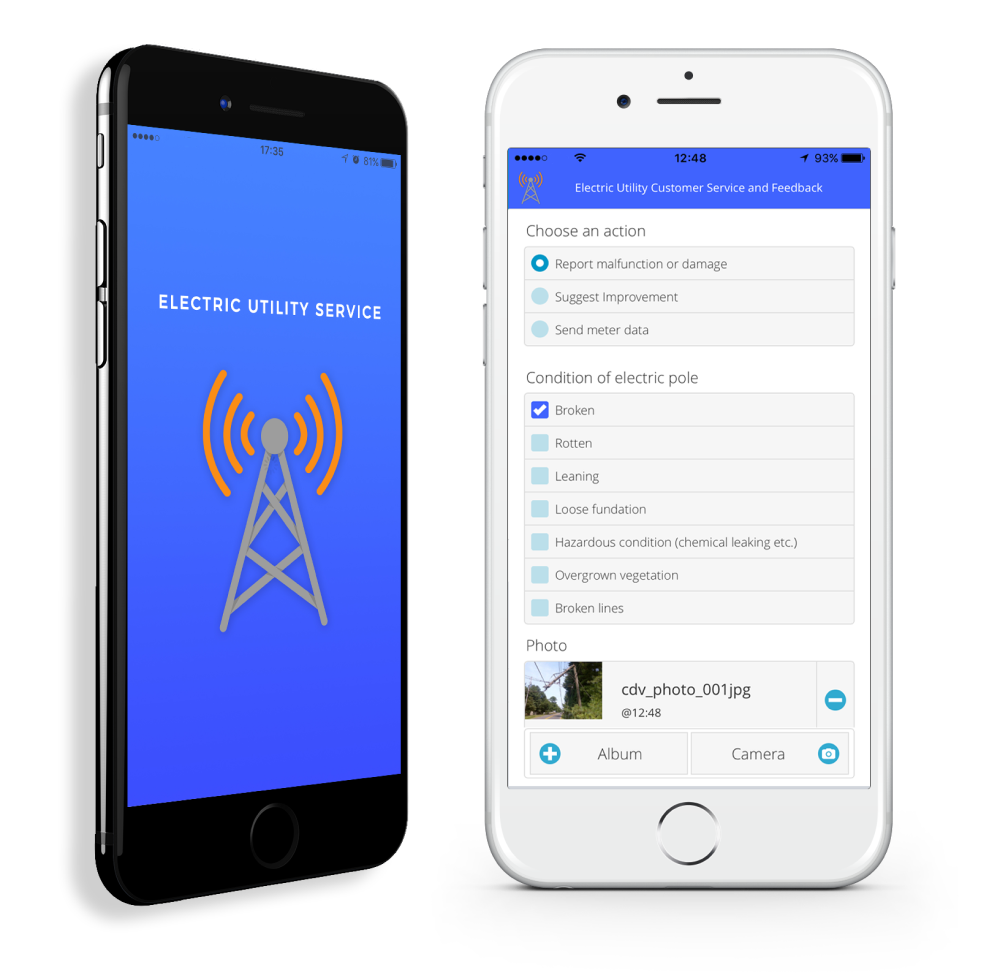 An organization can create a unique survey project by creating a custom form using GIS Cloud form builder for Mobile Data Collection. This form, along with the colors and logo from an organization, is the basis for the crowdsourcing data collection app the GIS Cloud team builds in a matter of days. Survey and form fields can be easily modified at any moment using the same builder they were created in. Forms are quickly deployed and instantly updated on Mobile and Public Web Apps. Once you're done setting up your project and the app is built, citizens can download the app and start contributing to your project immediately, without the need to create an account.
A project is presented to citizens as an interactive map, used to report a problem or observation. Citizens can easily and anonymously submit reports about a location or an asset, including photos and comments using Mobile or Web App. They can track status and review existing reports, vote on critical issues in their areas, and publicly propose a solution.
If you would like to get more info about Crowdsourcing app, feel free to contact us at sales@giscloud.com