Clicking the Duplicate Map creates a copy of your current map, containing the same layers.
Once you press it, you will be redirected to a copy of the map. You will be able to access the original map in the Home tab.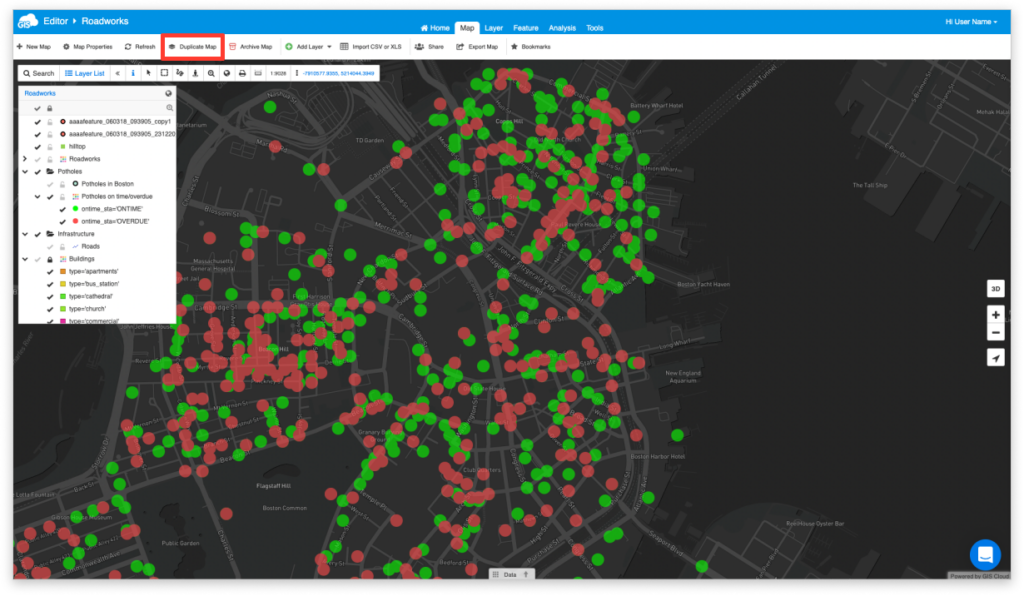 Please note that duplicating the map does not duplicate the Map Options set in the original map. Also, this duplicates the layers, but not their data source so all changes are visible in both maps.
For more information about duplication, take a look at this guide.