Heatmap analysis is a graphical representation of data that visualizes the density of points in a layer.
It is possible to perform Heatmap analysis on the point layers that reside in the File Manager or in the Database.
To perform Heatmap analysis press Heatmap in the top left corner of the Analysis ribbon.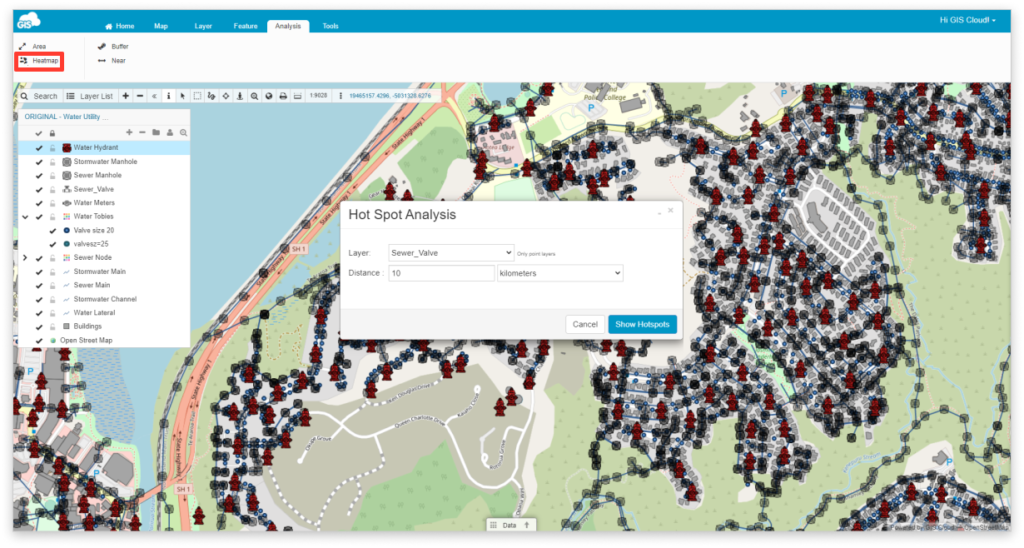 Heatmap analysis options:
Layer – choose the available point layer.
Distance – Set minimum distance between points taken into consideration to calculate density. Choose the unit: kilometers, meters, degrees, miles.
Press Show Hotspots to see the results!