How to change layer style?
When uploading or creating a new layer on your map, it is assigned a random style. That style can be modified in many different ways. There are some differences when editing a point layer and line or polygon layer. In this guide you will learn how to change the style of a line or a polygon layer. If you want to learn more about editing a point layer, take a look at this guide.
To change layer style please follow these instructions:
Double-click on a layer in the Layer List.
Click on the current layer style.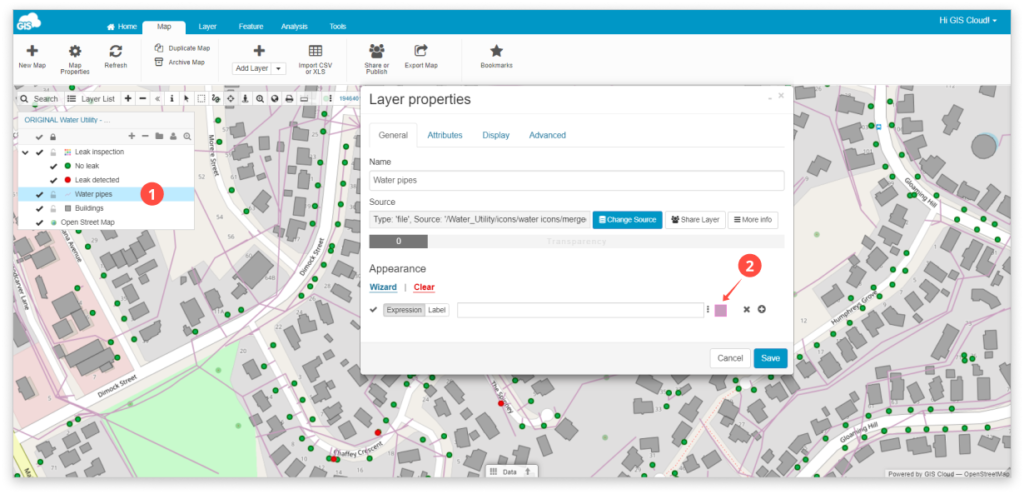 In the Style tab, modify the layers' color, width and design.
Click OK.