Spatial Filter makes complex selections easy. There are two options for defining the area of interest, which selects all the chosen layer features that area contains.
Find Spatial Filter tool under Feature tab.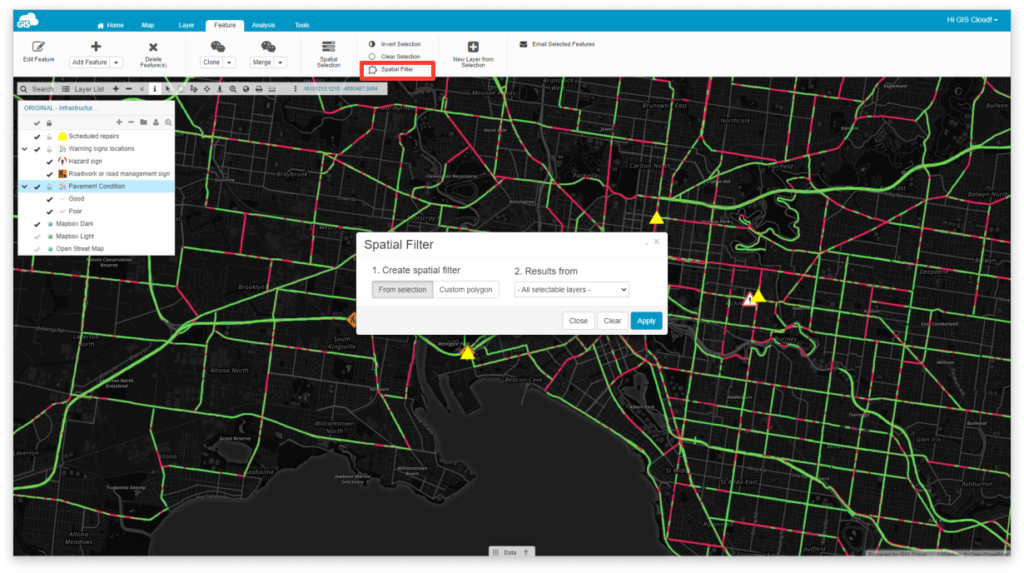 When Spatial Filter opens, there are two options to choose from:
From selection
With From Selection option, features which are already selected on the map are going to become filter area. For example, it is possible to choose polygon features, so you can select all point, line, or polygon features inside that polygon area.
Custom polygon
Use Custom polygon option to draw a polygon on the map as a selection area. This tool is similar to Area Selection or Freehand Selection.
Learn how to use Spatial Filter in Overview of Selection tools user guide.