How to delete an account?
Delete your account
If you wish to delete your GIS Cloud account for any reason, first you need to delete all your data in Map Editor. Find them stored in File Manager and Database Manager. After deleting data, please contact our staff at support@giscloud.com and according to GDPR, they will remove your GIS Cloud account along with all of your personal data. You are most welcome to contact us should you wish to continue using our products in the future.
Delete your account in the Mobile Data Collection app
You can delete your account through the Mobile Data Collection app. Go to the Settings tab and scroll down to the bottom of the page. On the right side of the page there is a Delete Account button.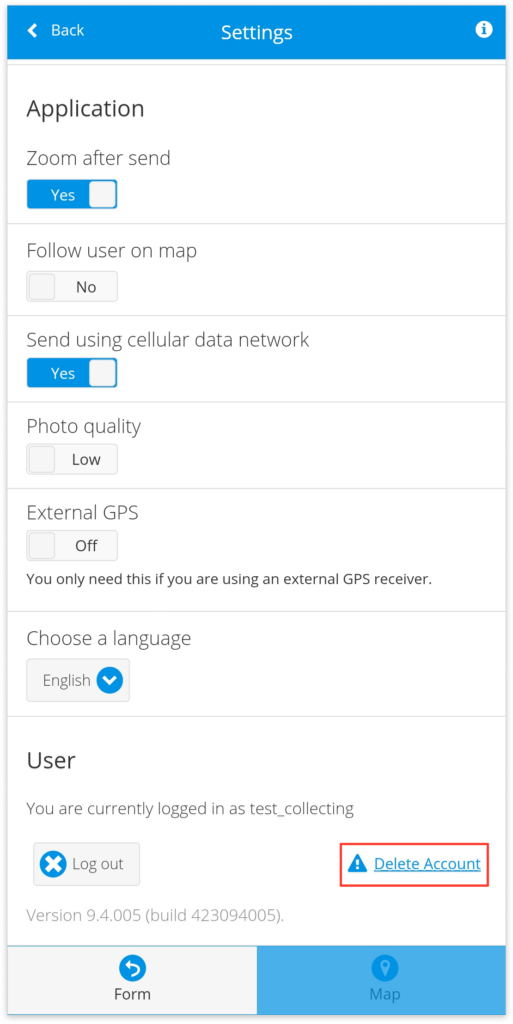 When you tap on the Delete Account button you will be prompted with an extra step to confirm the deletion of your account as seen on the screenshot below. The extra step is necessary to prevent any accidental deletions.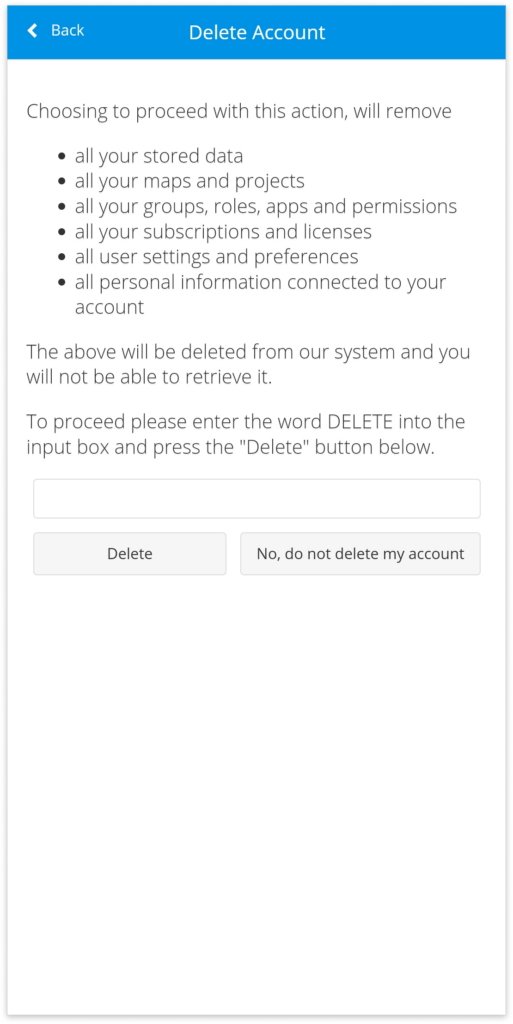 Delete user's account
There is also a possibility to delete your user's account. When you login into your GIS Cloud Manager app and hover on the far right of your user's tab, you will see a Delete option. Click on it and confirm deleting your user.

Note: If you wish to reuse the user's email you want to delete (maybe it's your company email, business email, etc…), you need to change the email of this user before deleting it. This way, you can later reuse this email on some other GIS Cloud project. Your user can sign up again with that email address and create a new account, or you can create that user again in GIS Cloud Manager with his original email address.
If you accidentally delete him, and wish to reuse the old email, please send inquiry to support@giscloud.com