How to publish your QGIS project and prepare it for data collection?
If you ever wanted to collect additional data from the field on your QGIS project, the solution is here and it can be achieved with GIS Cloud apps.
With GIS Cloud's Publisher for QGIS, you can upload the data and transfer your project from QGIS to GIS Cloud. When everything is uploaded, use Map Editor to prepare the data for data collection and, lastly, collect new or edit existing data with Mobile Data Collection app.
GIS Cloud Publisher for QGIS allows you to publish your maps and data from QGIS to GIS Cloud with one click, preserving your symbology and integrating your desktop solution with the cloud. With Map Editor app, you can create a form for data collection and manage uploaded data, while Mobile Data Collection app can be used for collecting new or updating existing data.
The procedure is simple and it has a few steps that need to be followed.
Note: You can create a new form based on the layer or create a completely new one. In both cases, the form needs to be connected with the layer from the database.
The last step is to share a map you created with field collectors. More information available here.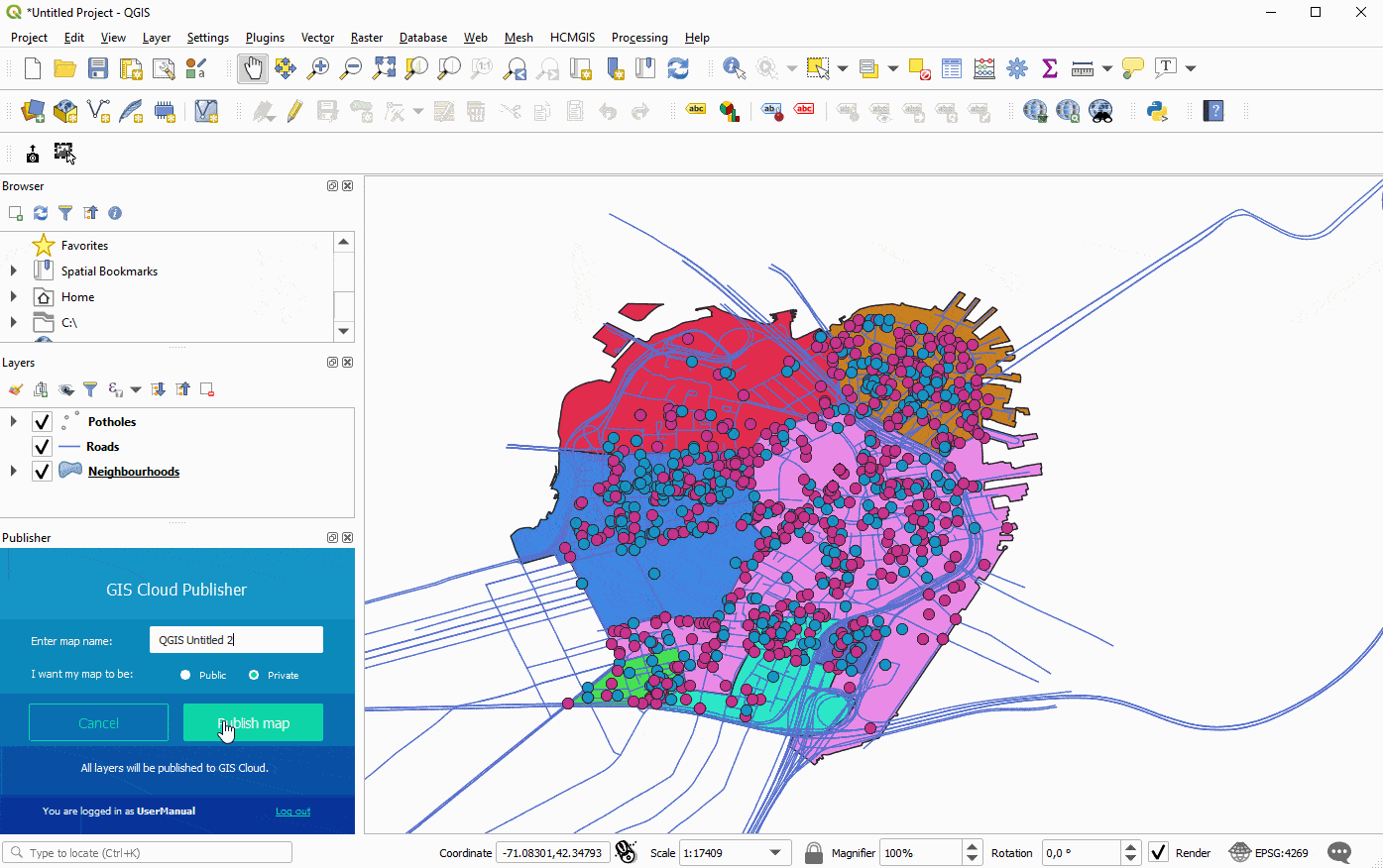 Once those steps are completed, everything is ready for data collection! All you need to do is to open MDC app, choose a map from "Maps and Layers" list and start collecting. Take a look at our more detailed guide about data collection with MDC app.