The maps in GIS Cloud can be exported to PNG format. This is possible both in the Map Editor and in the Map Viewer app.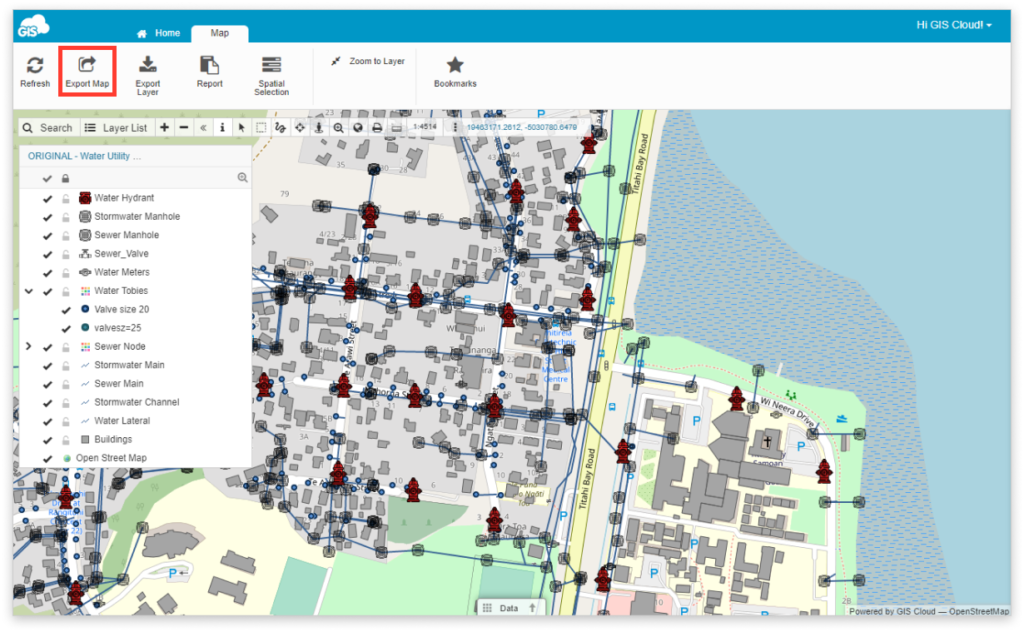 Export options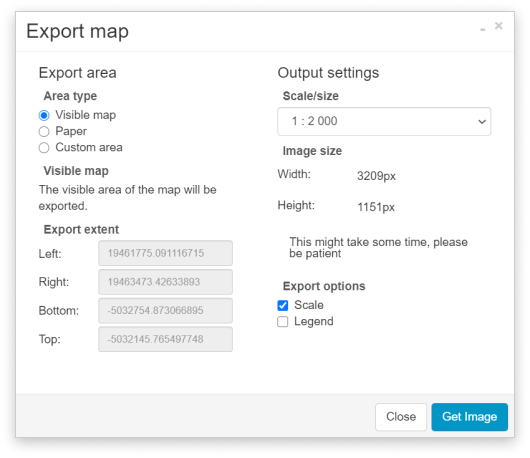 Export area

Choose Area type:

Visible map – the current map view will be exported
Paper – define paper format and orientation
Custom area – define the map view bounds with Select area or manually insert Export extent coordinates

Output settings
Define the scale/size of the exported map. It is possible to set Metric, Imperial and custom Screen size for the map export or a custom scale.
In Output options you can include Scale and Legend to be displayed on the map.
When you are done with customizing export options click Get Image button to choose between Show Image or Download Image.