After the data is collected, it is possible to view and edit data and photos and listen to recorded audio right in the Mobile Data Collection application using Map option.
Access map by clicking on the Map button in Settings or Form option.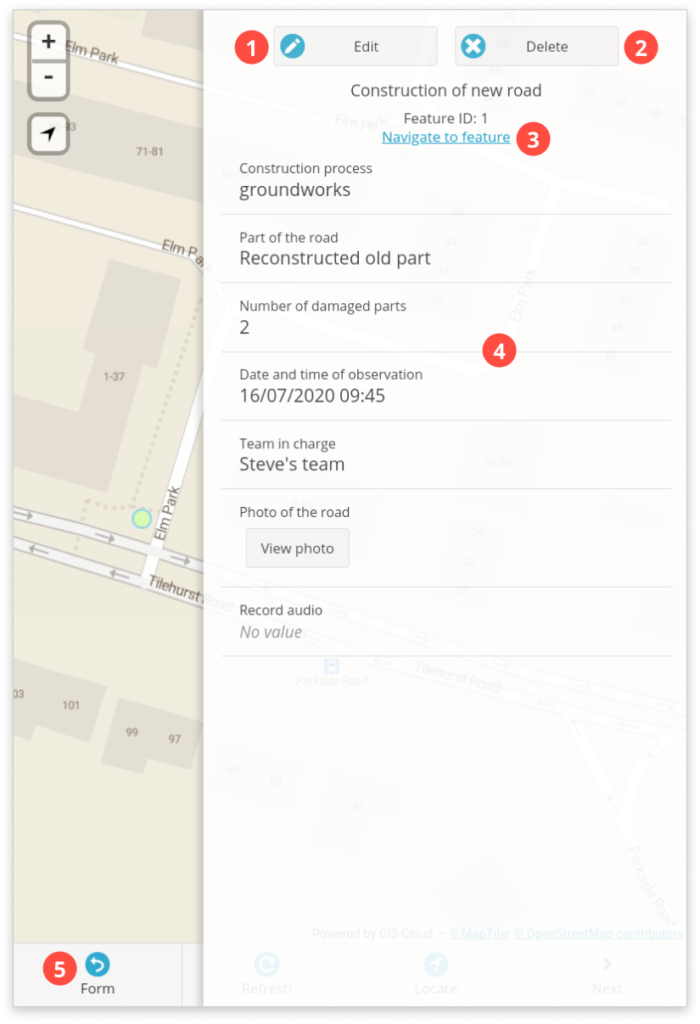 Edit – edit existing attributes and location
Delete – press to delete the feature
Navigate to feature – it is possible to use Google Maps to set feature as your destination
Attributes – take a look at collected attributes of the feature
Form – go back to the form fields for collecting data. Find more info here.
Refresh – click here to refresh the map
Locate – find the position of the device on the map 
Search – use it to search for specific attributes in the table
Layers – open Layer List to see available layers
Settings – click to go back to MDC settings. Find more info here.
Learn more about collecting data with MDC app in our user guide.