It's a tool whose function is self-explanatory – it deletes a feature from a map and attribute table.
Note: To delete a feature, the layer has to be imported into the Database.
Find Delete Feature tool in two ways:
under Feature tab
in Info Panel after clicking on the feature on the map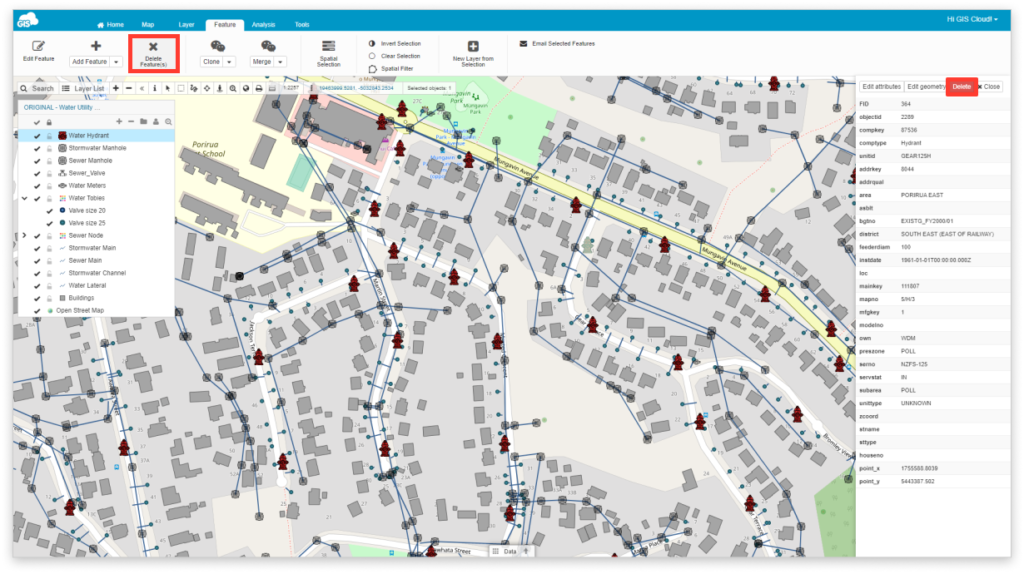 You can first select a feature to delete, or you can press Delete tool and then choose which features you want to delete.
Note: It's possible to select and delete multiple features at once by holding CTRL on the keyboard.
Learn more about deleting data from storage in our user guides.