How to edit attribute data?
GIS Cloud allows you constant and quick access to the attribute data connected to the features on a map. Besides reviewing it, the data can easily be edited.
Attribute editing can be achieved through Map Editor and Mobile Data Collection (MDC).
Keep in mind, if the data is shared, editing is enabled with Edit or Update (for MDC) permission.
Editing Attributes in Map Editor
It is possible to edit attribute data through Data Grid, Info Panel and Info Window.
Data Grid
Select a layer from the Layer List.
Toggle the Data Grid from the bottom of the page.
Select the feature you wish to edit in Datagrid
Click on the feature options button marked with the arrow on the image below
Select Edit Feature
After editing click Save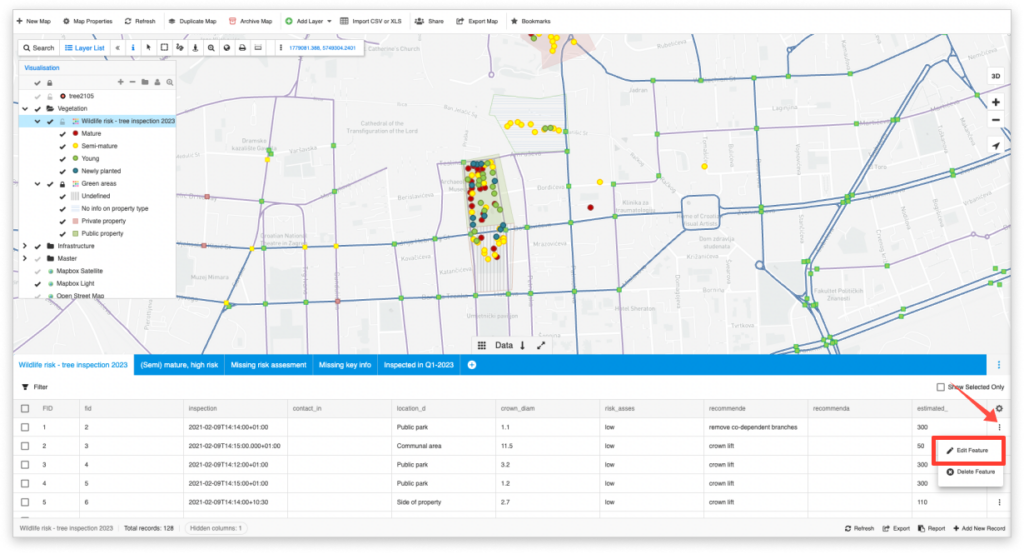 Info Panel
Select a feature from the map.
Select Edit attributes from Info Panel.
Select Save after editing.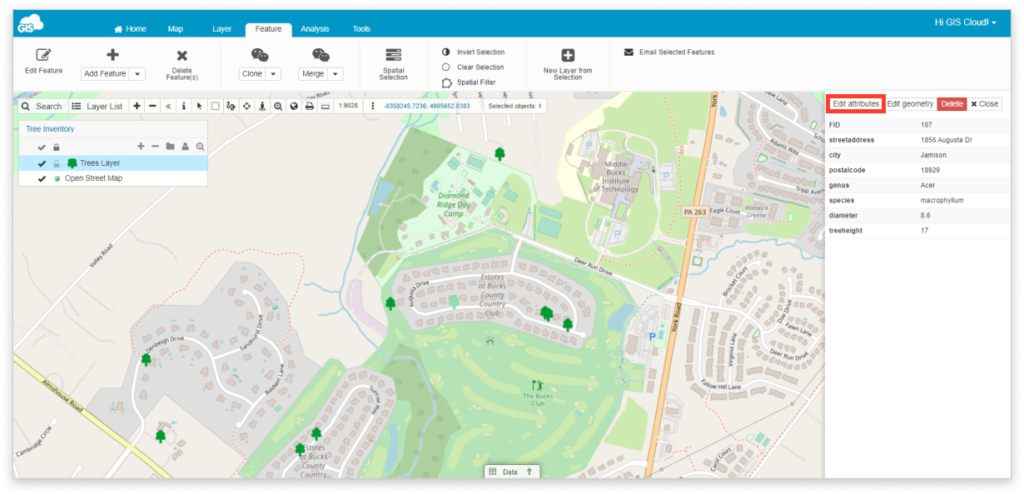 Info window
Note: You can activate the Info window to display attributes by double-clicking the layer to open Layer Properties, then clicking on the Attributes tab.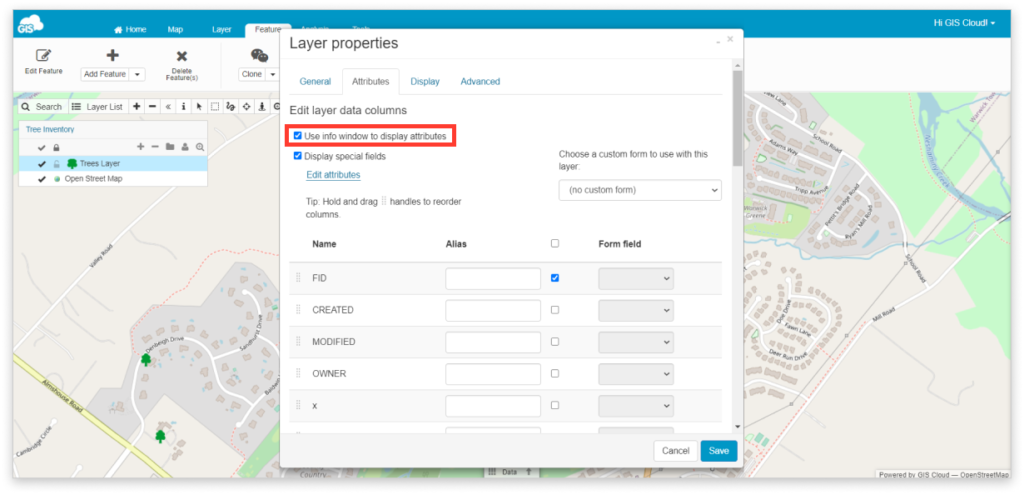 After you have turned on the Info window:
Select a feature from the map.
Select the Edit button from the Info window.
Click Save after editing.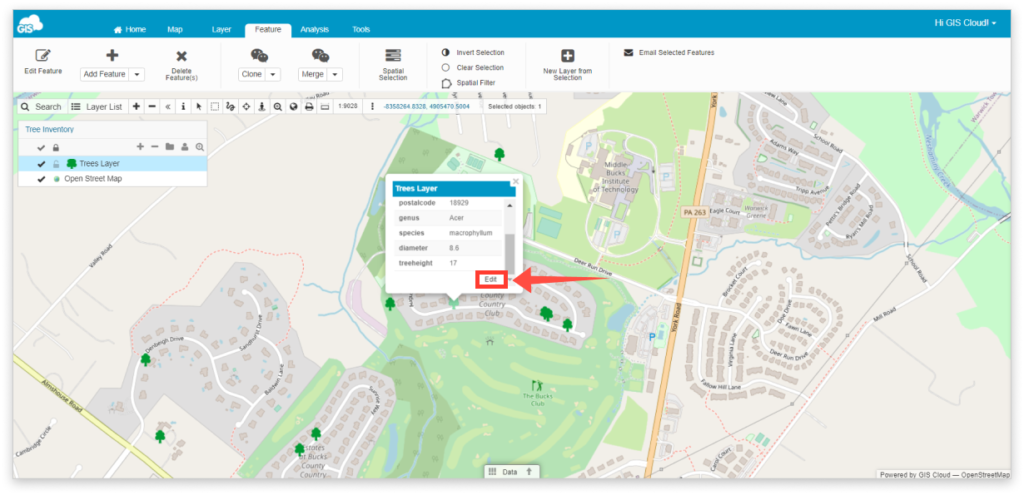 Editing Attributes in MDC
To edit feature attribute within MDC app:
After selecting your Project/Map & Layer, open the Map tab in MDC.
Tap on the feature.
Tap the Edit button.
Edit attributes in the form and tap Accept edit.