How to organize users in groups?
If you have many users in your organization, organize them in groups to simplify your workflow. Having a lot of users can be complicated and hard to follow.
In GIS Cloud Manager, you can create users and organize them in groups. In Map Editor this will enable you to assign permission to the entire group.
>>> Learn more about sharing and user permissions.
Create and organize a new group
In GIS Cloud Manager, under "Users & Groups" tab click on the "Groups" button
Enter the group name and press enter or "New Group" button
Add users (members) to the group – click on the Users icon

Write username and click on Add button
Hit the Close button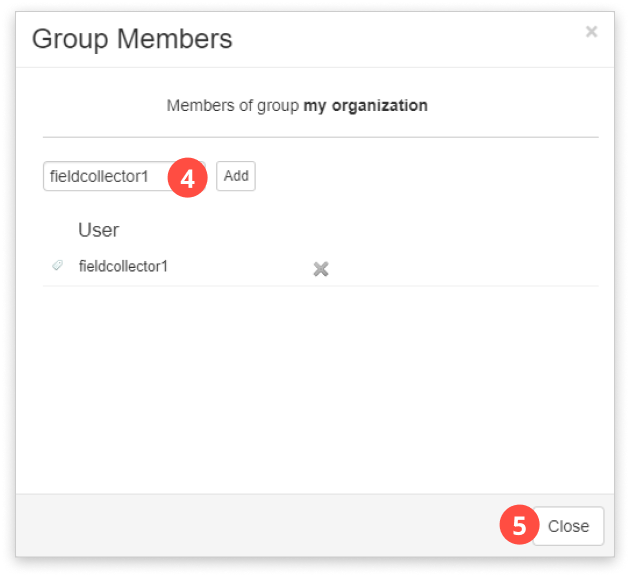 Cool note #1 You can add users that are not a part of your organization too!
Cool note #2 It's also possible to create Subgroups with different permission levels. To do so, just drag&drop an existing group under the (1) "parent" group. The parent group will inherit all permissions assigned to the (2) "child" group.