How to translate your form?
You can use the Form Translation feature to translate the forms for your Mobile Data Collection projects. The Form Translation is available through the Mobile Data Collection Portal and can also be accessed from the Map Editor.
To set up translations, follow the steps described below.
Define the original language of the form
Choose another language to translate the form into
Add an additional language if needed.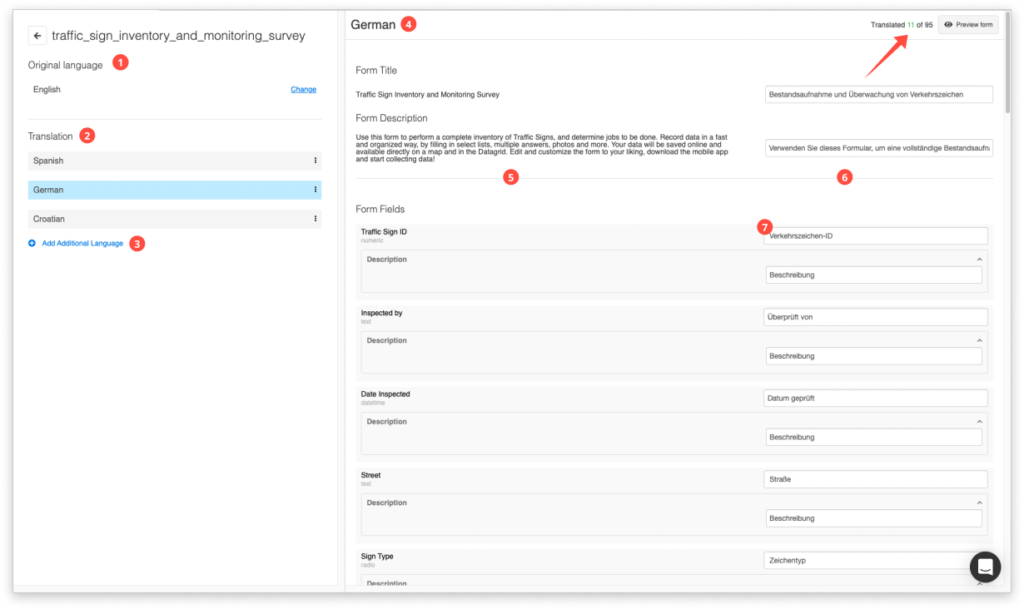 The language you are currently translating into is shown on top (4). The original language will be shown on the left (5) and the new language can be added on the right (6), through the text boxes (7). You can see how many items you have translated in the upper right corner. Once you're happy with your work, go back to the form, save it and connect the form to your layer.
Learn more about how to connect your form and layer here.