How to switch to 3D view?
Apart from the classic 2D view, in GIS Cloud you can view your data in 3D.
Switch to 3D View is available in GIS Cloud Map Editor, Map Viewer and Map Portal. You can switch to 3D simply by clicking on the 3D button located on the right side of the screen. All basemaps available in GIS Cloud can be viewed in 3D.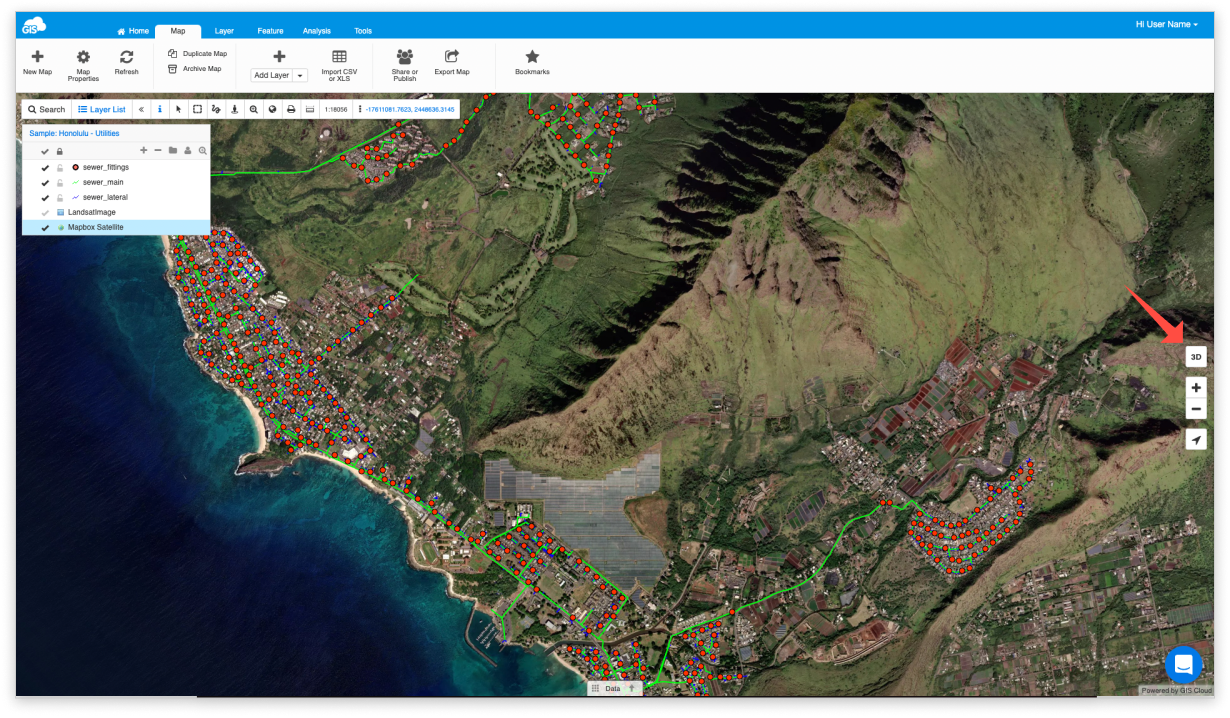 After switching to 3D view, use the left mouse button to pan across the map. You can use the directional arrows on the compass (1) to change your view. Use the right mouse button and move the mouse left, right, up or down to rotate the map and tilt the view. You can switch back to 2D view using the 2D button (2).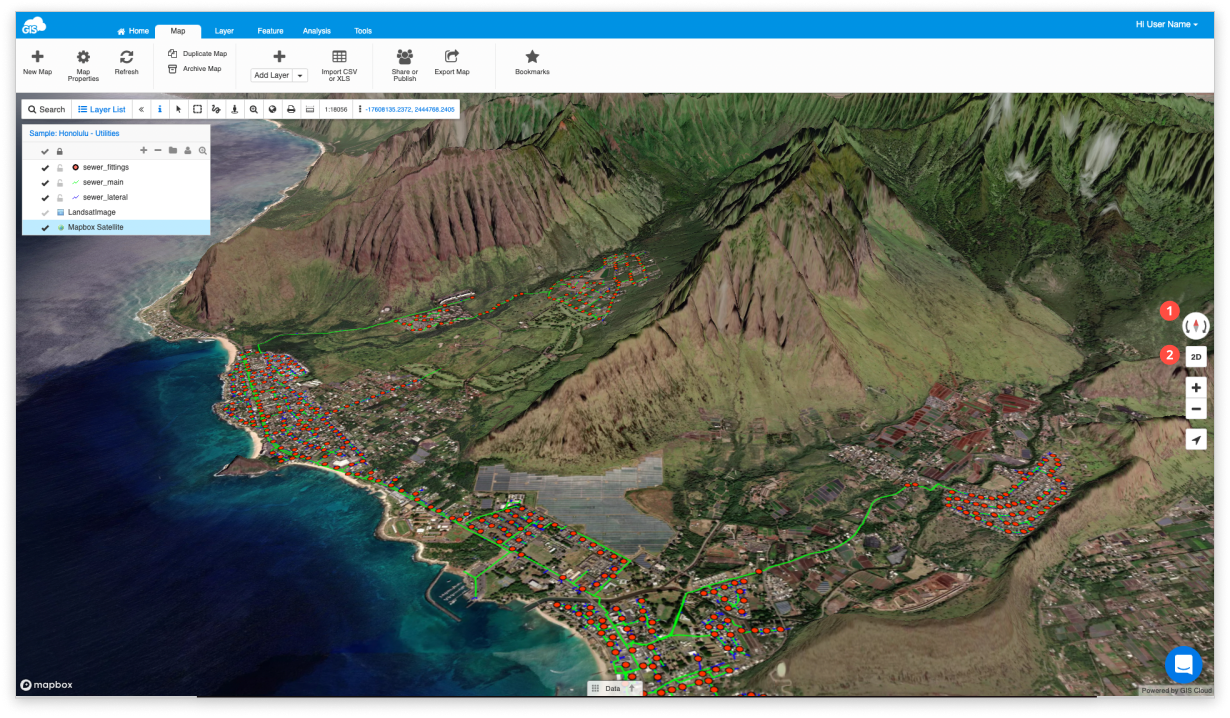 You can add your vector layer data to the map and it will be displayed over the 3D surface.
If you want to read more about 3D in GIS Cloud, feel free to check out our blog.