Clone is a tool used for copying features from one layer to another. There are two options of copying – only feature's geometry or both feature's geometry and attributes.
Note: Make sure that all the layers you are using to copy features are stored in Database.
Find the Clone tool under the Feature tab.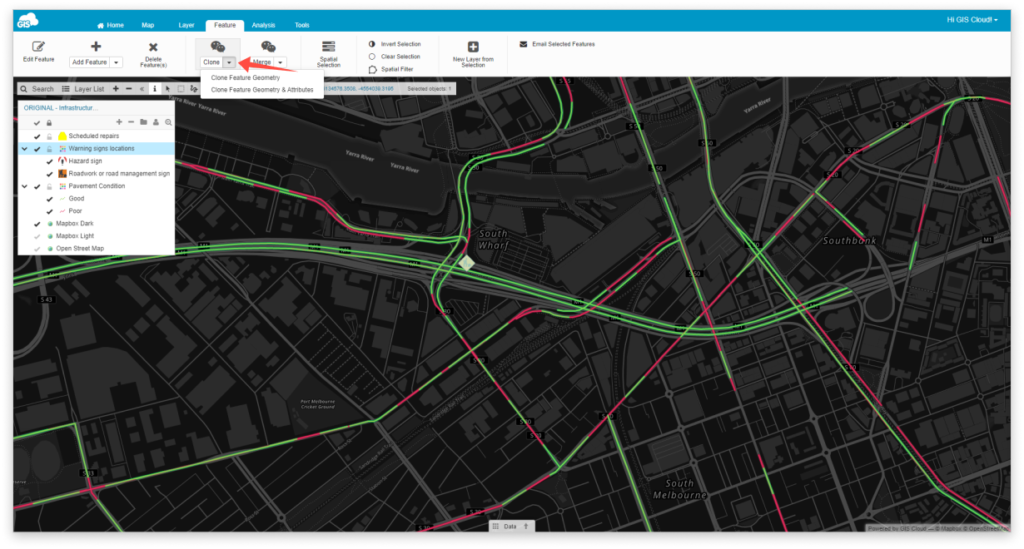 To perform Clone follow these steps:
Select a layer you want to edit.
Go to Clone, press on the dropdown menu, and choose between Clone Feature Geometry or Clone Feature Geometry & Attributes.
Note: To perform Clone Feature Geometry & Attributes, layers have to have identical attribute columns.
Click on the feature from the other layer of the same type to clone their geometry and hit Accept.
If you chose only geometry, then fill up the Add Feature window with attributes and press Save.
If you chose geometry and attributes, then accept or edit imputed attributes and press Save.