The Crowdsourcing app enables cities, local governments, and other organizations to easily and quickly get anonymous feedback and problem reports from their citizens. The application will be fully branded and personalized, which means that you will be able to add your custom logo, colors, and design as well as the specific interface options.
GIS Cloud Crowdsourcing solution includes:
Branded Mobile App (Android and iOS – available on Google Play and App Store)
Branded and customized Public Web Portal
Admin Web App
The key benefit is full integration of GIS Cloud Crowdsourcing with the GIS Cloud platform which enables that collected data is used it the Map Editor for further customizations, reporting and data management as well as in Mobile Data Collection that enables easy inspections and other follow-on in-field activities once the data has been crowdsourced.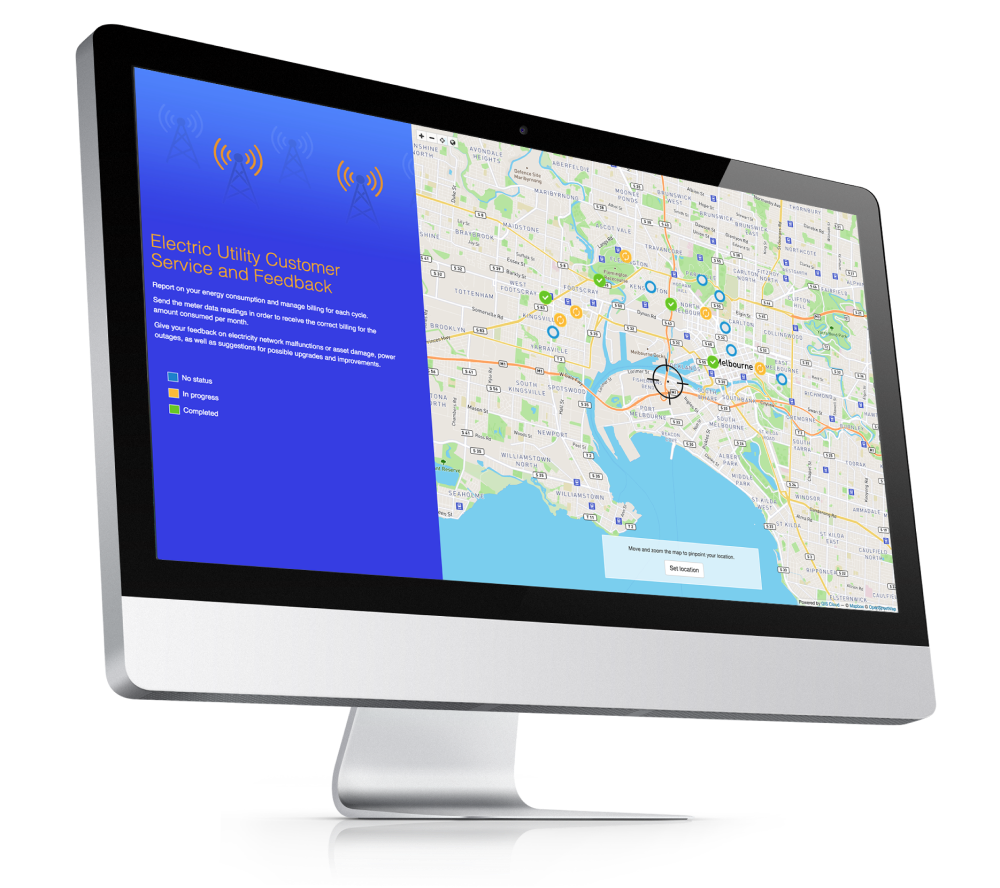 Public Web Portal allows citizens to anonymously report issues from home and see the progress of the project.
Project Coordinator creates a unique form using GIS Cloud form builder, which is then built into a unique branded app, accessible as a Mobile or Web App to citizens and the public. Citizens report issues using automatic geolocation or by pinpointing the location for better precision.
Reports include photos, comments, descriptions, suggestions and additional information relevant to a project.
Public Web Portal allows the public to view reported issues, comment, and propose solutions to problems, makes citizens feel more involved in the decision-making process of the city they live in.
Take a look at our Crowdsourcing project for Electric Utilities and see how Public Web Portal looks like.
If you would like to get more info about Crowdsourcing app, feel free to contact us at sales@giscloud.com