Remove Layer is one of the functions that needs not a lot of explanations – it removes a layer from the map.
Find the Remove Layer tool:
under the Layer tab
in the dropdown menu in Layer List
on the top of Layer List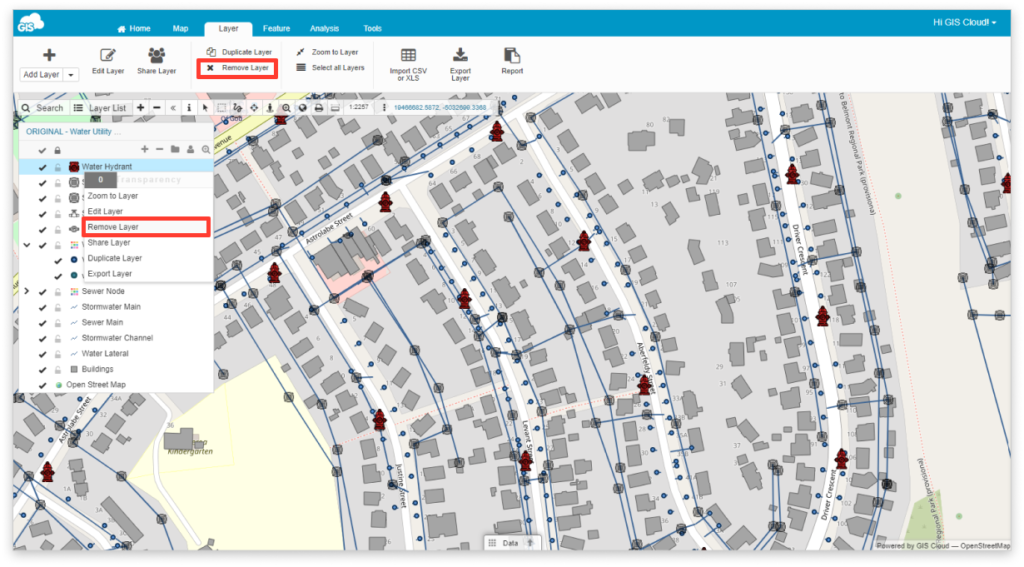 It is important to note that it only removes the layer from the map and not the layer's source data. The layer still stays stored in the place you added it from (e.g., File Manager or Database Manager).
Learn more about organizing your data and deleting data from storage in our user guide.