How to add users to custom apps?
In GIS Cloud Manager, when you click on Apps tab, you will see a list of your installed GIS Cloud applications.

Hover your mouse under an active app, and you will see a small Edit button on the right. When you click on it, your App instance window will open.
Under the Users tab, add the username of users under the organization you wish to grant access to the app and press Enter on your keyboard.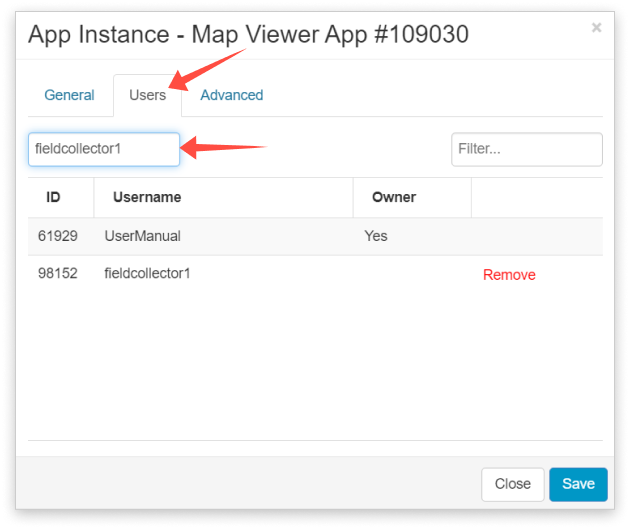 The added user will show in the list under his unique username and ID.