Exporting the feature ID (FID), an automatically generated column in GIS Cloud can be done in three ways: from the Data Grid, using the Export Layer option and using the Report function.
The FID column is automatically included in the Export Layer and Report option in GIS Cloud. Learn more about it these guides:
How to create a Report

Exporting FID from the Data Grid, however, requires some additional steps. Take a look at the instructions below to learn how to do it!
Export FID from the Data Grid
To export the FID column in this way, first you must make sure it is visible in the Data Grid. To do that please follow these steps:
Double-click the layer in the layer list.
Open the Attributes tab.
Check if the FID checkbox is ticked.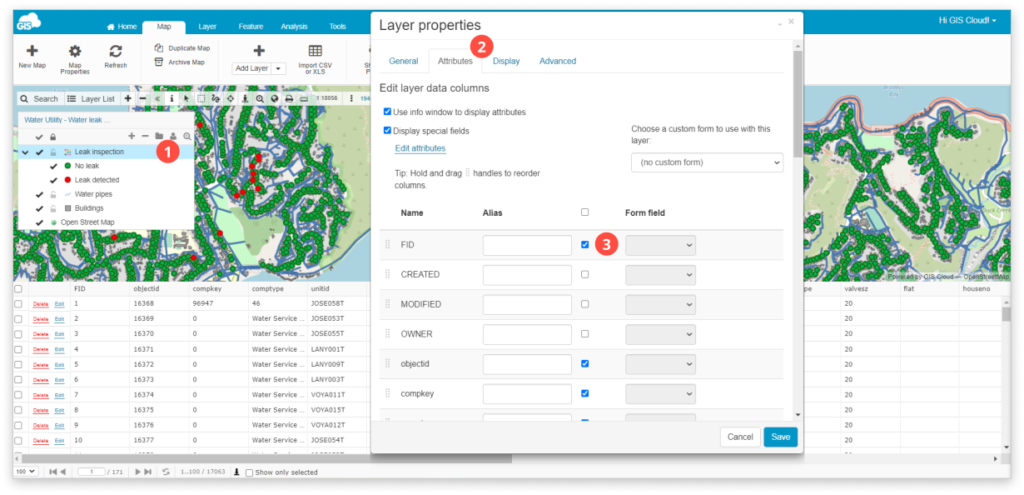 If it is, click the download CSV button at the bottom of the Data Grid and export the wanted features.
You can choose between two export options:
Export only current view – features from the currently visible page of the Data Grid or
Export all features – downloads attribute data for all the features in the table.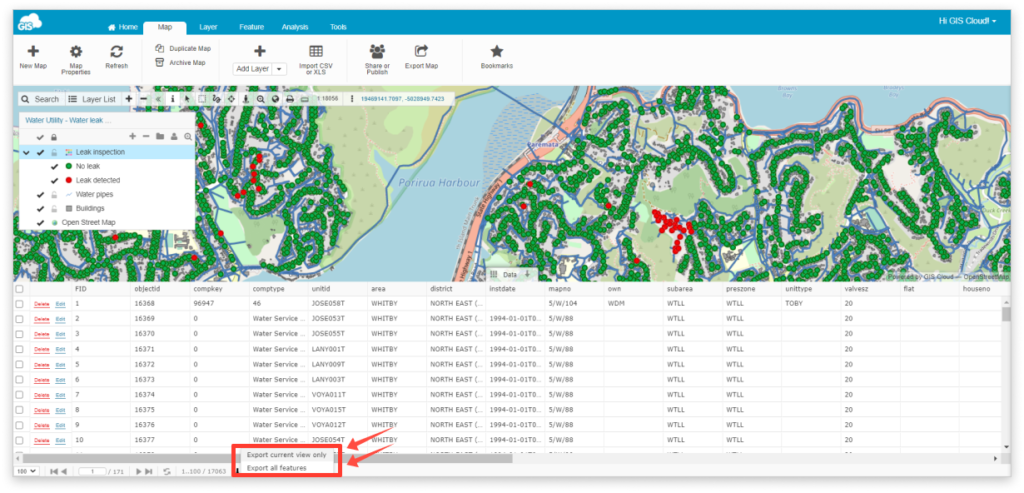 You can also select how many features you want to view in the Data Grid (page by page). If you set the value to 100 features, then with the export current view only option, you will download only the first 100 features within the Data Grid.