How to organize your data?
Data centralization
Managing a team and organizing data that everybody works with can sometimes be a bit overwhelming.
Working with scattered data can be difficult to navigate so we suggest using one or a handful of databases to centralize your data and work efficiently. A centralized database allows you to decrease clutter and keep things in one location.
Keeping all your data in one place means organizing everything in one account, preferably the team leaders or project managers, and then sharing it with your users. And, of course, utilizing all the benefits provided by our File, Database, and Datasource Manager.
Another cool feature that can help you get your data in order is organizing your files into folders in the File Manager. Simply create a new folder and move the wanted files into the folder.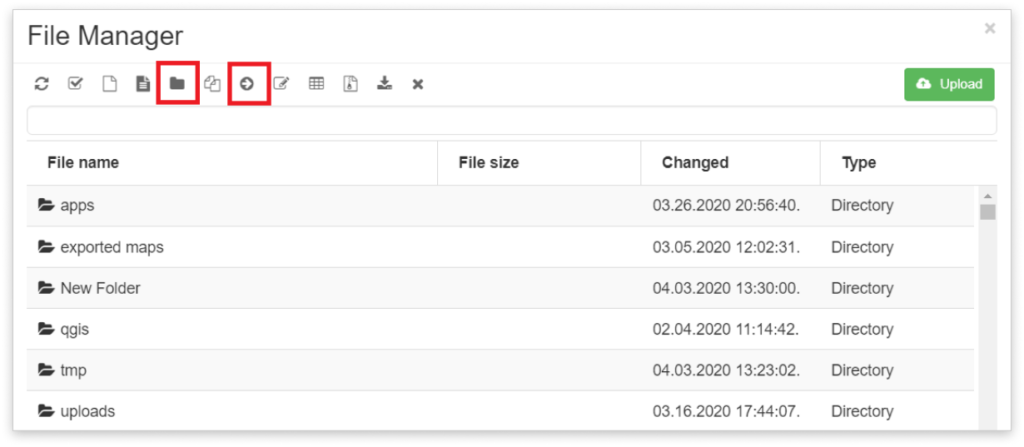 In case your map contains a lot of layers, making it difficult to manage all the data, you can even use this feature in the Layer List to organize and group adequate layers into folders. Click on the folder icon in the layer list to create a New Folder, then just drag and drop the wanted layers into it and rename it if necessary.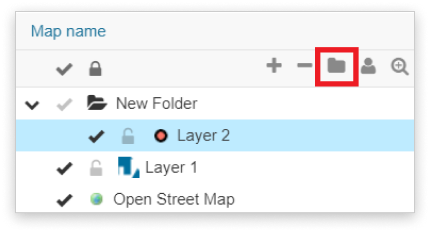 Collaboration
Another practical advice, if you're sharing a layer with other users for editing purposes, we suggest you share the layer's datasource. This enables the user to use the layer independently from the owner's map (which contains the layer in question). Learn how to share the layer's datasource. He can also easily duplicate the layer and its table to perform editing without interfering with the original data. Learn more about duplicating layers.
The owner has complete control over the input of the users his/her data is shared with, via permissions. When sharing the data, the basic permission is the View permission for the users to be able to see the data. Then you can choose among Share, Edit, and Export permissions enabling the users to work more closely with your data, and the MDC permissions – Collect and Update, used for data collection from the field. Take a look at our guide about sharing maps and MDC projects.
Storage
To minimize the storage usage, keep in mind that files (File Manager), that have been imported into the database, stay stored in the File Manager as well, so in case you don't need the uneditable file anymore feel free to delete it to free up some storage space, but be careful – there is no Undo button. Learn more about how to manage your storage.