How to attach geotagged photos?
GIS Cloud has implemented the possibility of adding geotagged photos to your point data, where the latitude and longitude attributes (metadata) automatically create a point.
Note: photo has to have GPS location in EXIF file (GPS latitude and longitude)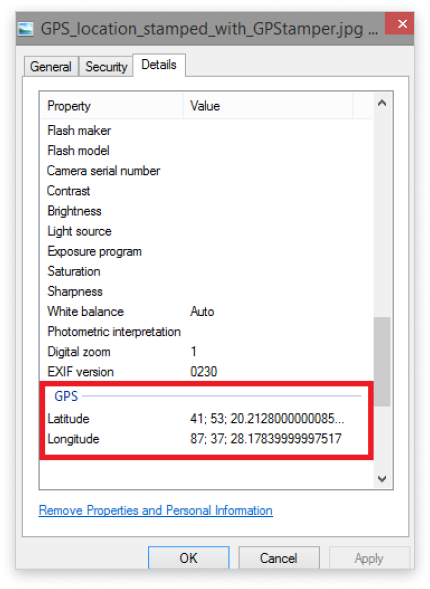 Create a new point layer and add one String attribute. Find more about creating new layers.
From the Feature tab select Add geotagged images in the dropdown menu.
Choose the attribute column where you want your geotagged image to be added.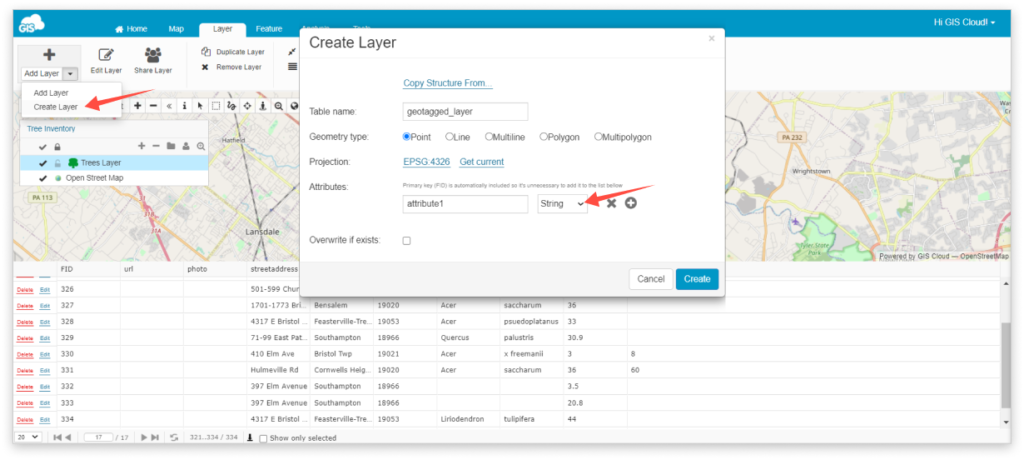 Select photos from the File Manager. Click the Close button once the green color indicates the image is uploaded
Double click on the layer and go under the Display tab
Click Get bounds from source and Reinitialize layer
After bounds are updated click Save button
Zoom to layer