Select all Layer is a function that selects all the layers in the Layer List.
Find Select all Layers tool under Layer tab.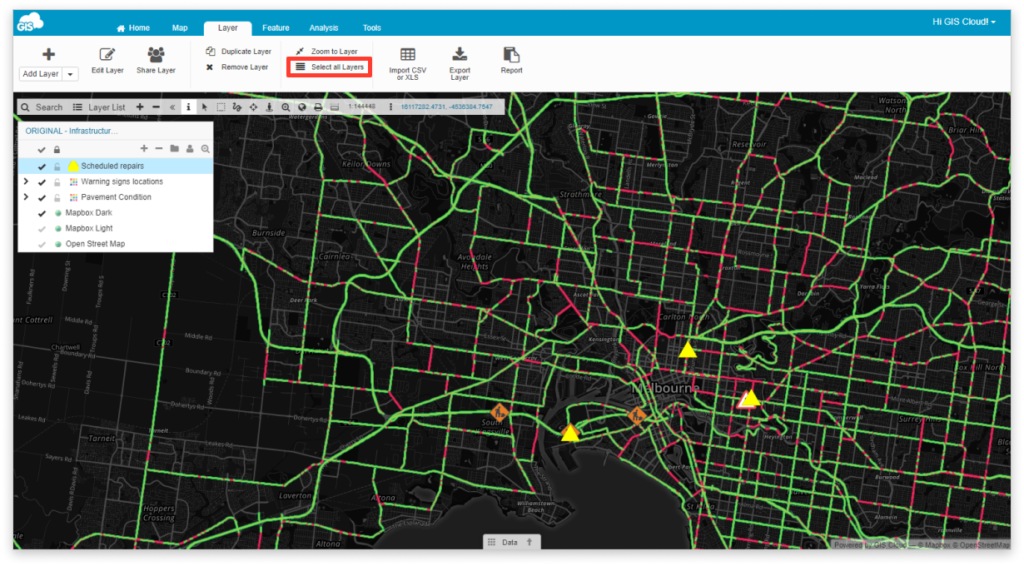 Note: It is not possible to use Select all Layers and then export them at once. You will have to do it one by one, clicking on the Export Layer button.