This tool offers you the possibility to send attribute information on email to another user or somebody else. It's possible to send up to 5 features at once.
Find Email Selected Features tool under Feature tab.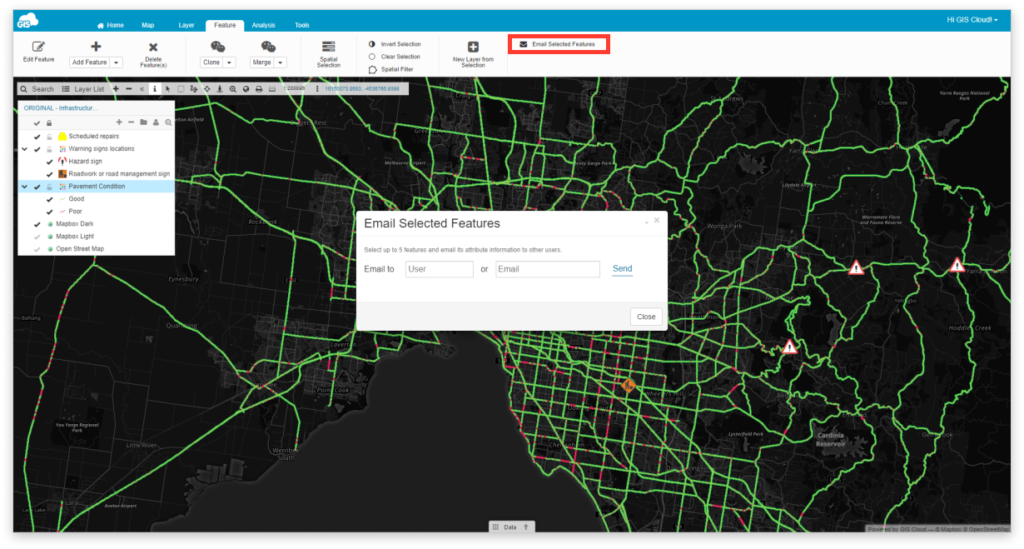 To perform this feature, follow these steps:
Select up to five features. Hold CTRL button on the keyboard to select multiple features
Click on Email Selected Features
Type in the name of user or email of someone who you wish to send the data
Hit Send
All of the attributes information and link to the feature will arrive on email.