Share your maps with Map Viewer
Map Viewer is an app that allows you to access maps and data compiled in Map Editor and Mobile Data Collection. Since it is very user friendly, it is optimized for non-professionals that need a simple and easy way to access maps and geospatial content. It offers secure private access for private maps, but also the possibility to view public maps.
That being said, use Map Viewer to share and view maps among colleagues in your organization, clients, or other users.
However, first, it is necessary to share maps in Map Editor or Mobile Data Collection Portal with other users. Additionally, it is possible to set sharing permissions in Map Editor for every layer.
Once you complete above-described steps, then follow these steps to open a map in Map Viewer:
Log in to Map Viewer with your GIS Cloud credentials
Click on My Maps tab or Maps Shared With Me tab
Select a map you want to open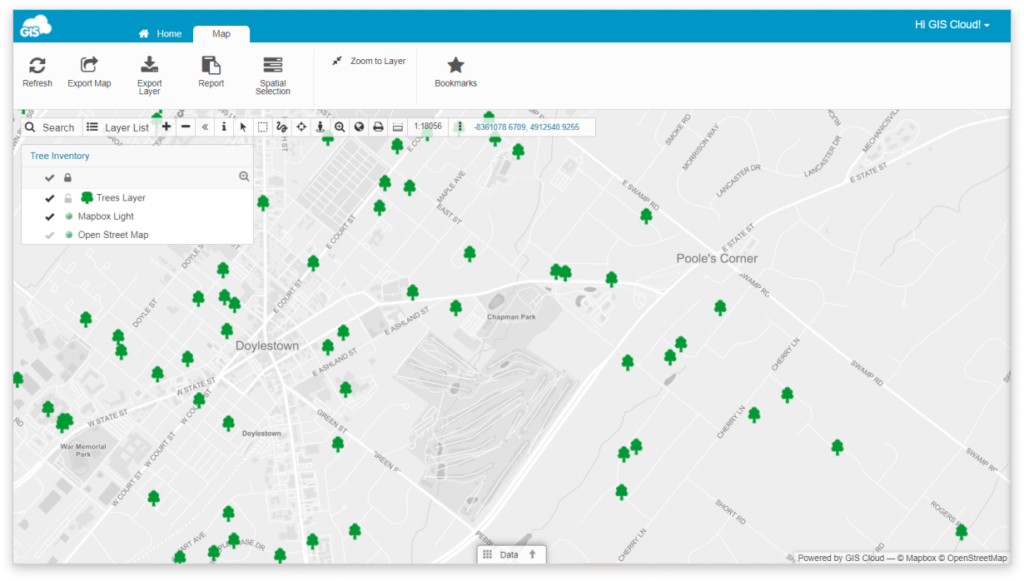 Now, when you have access to the map, you can take a look at the additional tools you have available in Map Viewer app – Export Map, Export Layer, Report, or Spatial Selection. To share a Map Viewer of a particular map to your colleague, client, or other users, you can do it in the form of permalink as well. Click on the map name in Layer List and copy a permalink from your web browser.
Apart from using the standard Map Viewer, you can also create a custom Map Viewer. To create one, navigate to GIS Cloud Manager – Apps tab to set everything up.