Near analysis is a tool with which you can use to determine the distance from each feature in a layer to the nearest feature in the same layer, within the specified search radius.
For Near analysis, the layer must reside in the Database. You can only perform Near analysis with point layers.
To perform Near analysis, press Near icon in the Analysis tab.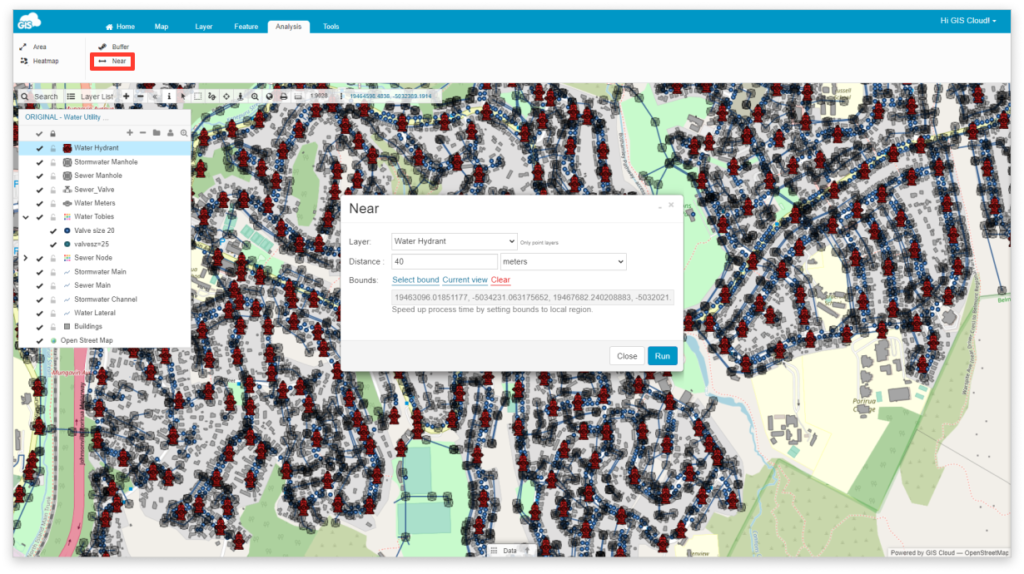 Near analysis options will pop up:
Layer – Select the point layer you want to analyze.
Distance – Set the distance (search radius) and the units of measure. Available units of measure are kilometers, meters, degrees, and miles.
Bounds – You can either select the bounds manually by marking it on a map or perform the analysis on the current view.
Press Run and the features that match the parameters you set will be selected!
Learn more how to make Near analysis in our user guide. Also, take a look find out how to make a new layer out of the selected features in this guide.