How to attach photos, videos and audio?
GIS Cloud allows you to import and attach various media files on the features (points, lines, and polygons) on the map using Map Editor. Those media files can be – photos, images, videos, and audio recordings. Apart from that, you can also view photos and videos, listen to audio files which are already attached on some feature.
At the moment these following file formats are supported:
Images: .png, .jpg, .gif, .jpeg, .bmp
Audio: .mp3, .wav
Video: .mp4, .flv
Note: all media files have to be uploaded to File Manager, and layers you're working with must reside in the database if you want to be able to edit them and attach media to features.
For attaching images, audio, video, that reside in GIS Cloud File Manager:
Select a database layer or import the layer into the database.
Upload files to the GIS Cloud File Manager.
Select a feature in the Datagrid, click on the feature options and select Edit feature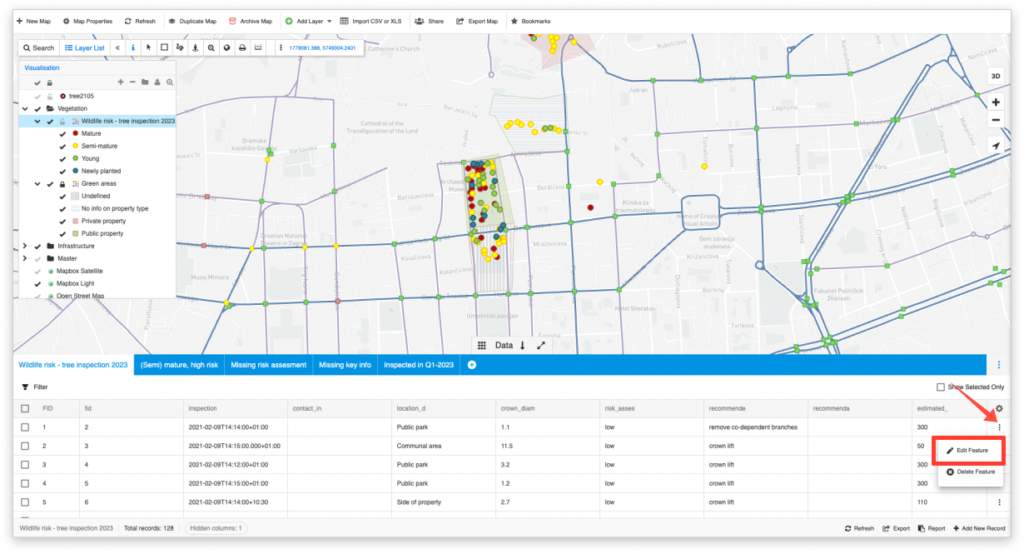 In the editing window, find your media field and click on Attach.
Browse media file from the File Manager and click Select.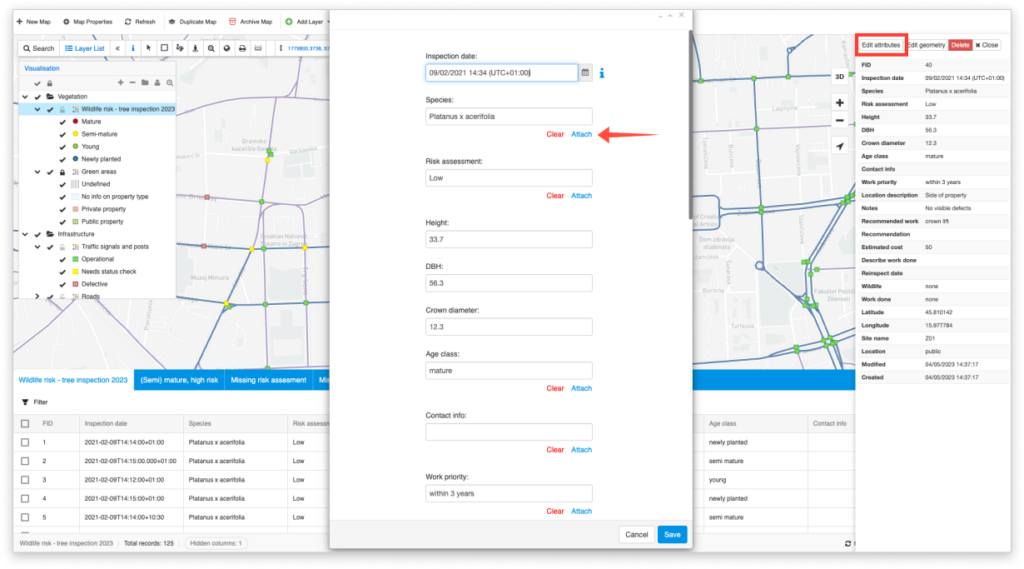 Media files can be attached in the Info panel (Edit attributes button) as well.
Take a look at how you can attach documents, URLs and folders, geotagged photos and 360° images on your maps.