GIS Cloud is a collaborative mapping solution and the first purely web-based GIS powered by cloud computing. It provides full desktop GIS features enriched by the web. With GIS Cloud applications you can easily and efficiently visualize data, make analysis and explore geographic information. Various applications are available in GIS Cloud to help you manage and visualize your data, so feel free to check out our apps – Map Editor, Mobile Data Collection, Map Viewer, Map Portal, Crowdsourcing, Geocoder, GIS Cloud Publisher for QGIS and GIS Cloud Publisher for ArcMap.
>>> Learn more about GIS Cloud Apps
The primary goals of the GIS Cloud platform are as follows; to simplify the exchange of geographical information between users and to offer an easy way to analyze this information regardless of its users' location. GIS Cloud enables you to access the full power of desktop GIS, allowing for activities such as geospatial analysis, spatial intelligence, the creation of customized mapping reports, publishing geographic analysis on the web and many more.
Another solution is to use the GIS Cloud platform as your own. Use rich and powerful API to develop an entirely custom solution, or, for users who prefer private cloud solutions, we offer customized installations behind the ON-PREMISES firewall.
Use cases and examples
Throughout the years, we at GIS Cloud have gathered experience and exciting case studies that explain how versatile GIS solutions are.
GIS for Public Services – Fire Departments
In 2017, when the firefighters of Chile were facing massive fires across the country, they decided to implement our dynamic GIS solution for strategic planning and field work coordination. They integrated real-time information on the closest active firefighters and the location of equipment available to them to provide the best possible service to their community. They were voted the most trusted brand in the country.
In this project, GIS mapping improved their internal processes and increased efficiency.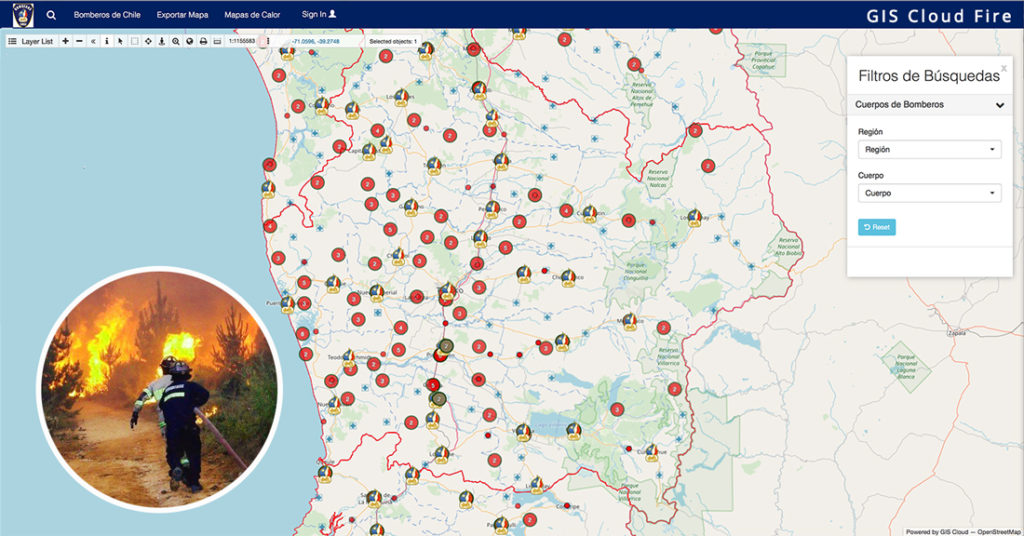 Disease Mapping – Combating Malaria With GIS
The next case study is based on the project "Geospatial modeling of malaria risk areas and vulnerability (severity) using environmental, climatic and socio-economic factors".
This demonstrates how to use GIS technology for solving global health problems, like the malaria epidemic. The project was developed to help people and communities find out about malaria risk areas.
With the help of the Internet and SMS for people with a poor internet connection, an interactive malaria risk map was generated. Volunteers created a dashboard for intervention programs, so they can know where, when, and what type of intervention is needed.
"The relevance of GIS for public health, in this case, cannot be overemphasized because it provides us with the ability to conceptualize and visualize public health data while having a tool for us to understand the spatial trends and patterns of diseases and epidemics." – Ayodele Adeyemo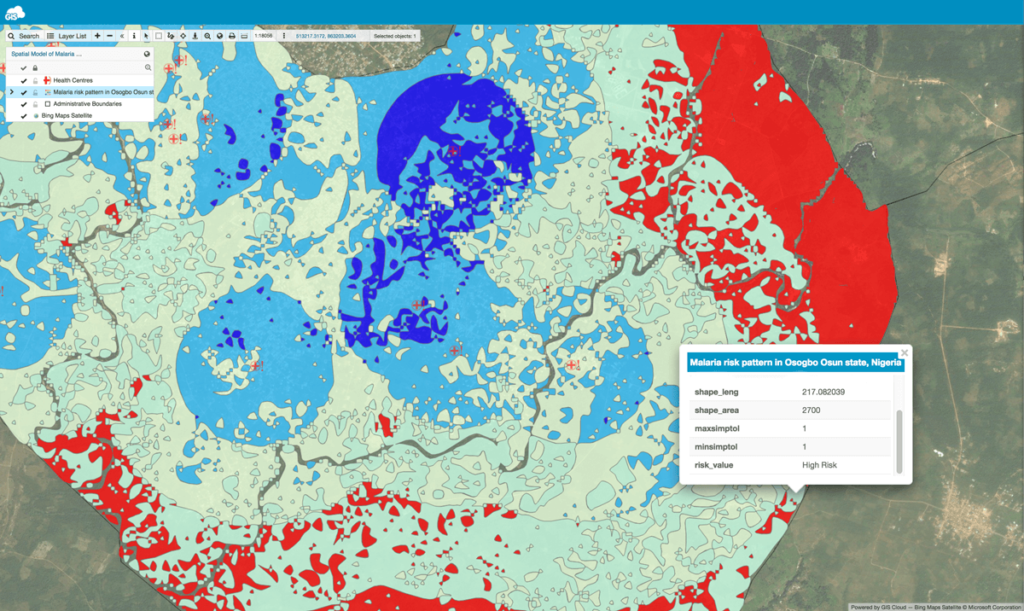 GIS for Water Utilities
The implementation of field inspection via surveys on mobile phones has a significant impact on water utility companies and their general workflow. Digital Transformation Of Field Operations In A Water Utility Company Using GIS Cloud helped increase their workflow. This water utility company digitized all of their data and made it accessible online in the cloud. They organized everyday data collection with mobile data collection app. This improved the process of field data collection and infrastructure data management, utilizing multi-level collaboration with local governments and public sectors. Companies increased their data accuracy and reduced the job timeframe by eliminating paper forms.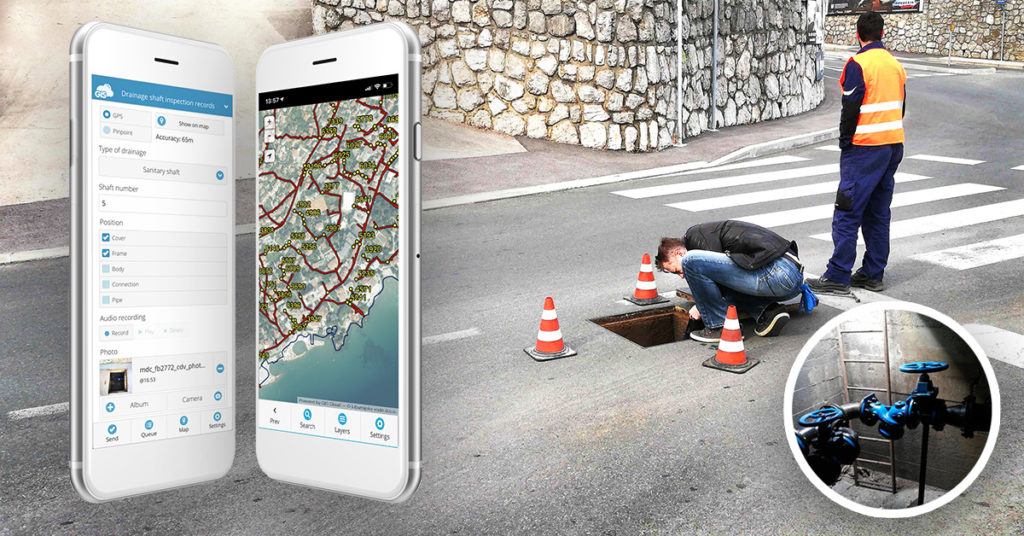 GIS for Electric Utilities
GIS software has been empowering the electric utility industry for decades. It provides a robust framework for asset and workforce management as well as tools for planning and analysis. Today, the landscape is filled with desktop solutions like those from ESRI, open-source software like QGIS, but also a host of online GIS solutions. Fighting electricity theft in Nigeria (Africa) is an interesting case that helps a local company fight crime embracing GIS Cloud technology.
They utilized the GIS solution for each part of the workflow, including efficient data collection in real-time, visualizing and monitoring results as well as communicating feedback, and sharing data to the stakeholders for decision making. If you wish to learn more about the uses of GIS for Electric Utilities read this article with examples.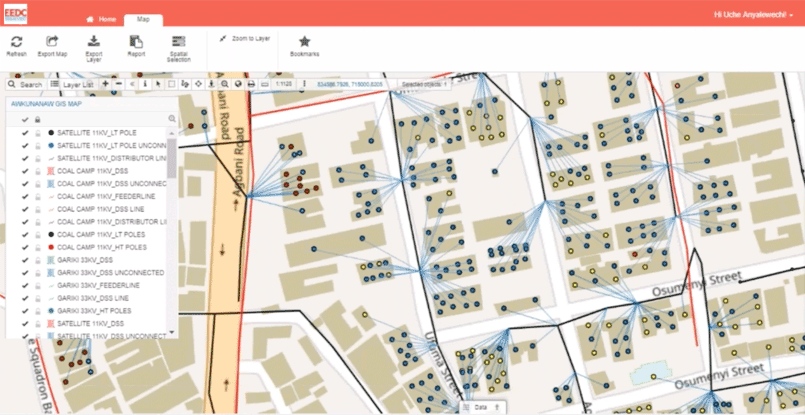 GIS for Landslide Mapping and Safe Construction Planning
Landslides are a severe problem in some regions of the world. They cause significant socio-economic difficulties and have a high impact on people's lives. How can mapping landslides with GIS solutions help reduce people's vulnerability living in habitats susceptible to natural disasters? This case study on safe housing and construction shows the benefits of using GIS to create a heatmap of landslides in the Kivu Region of DR Kongo. Landslides in this region took over 130 lives, destroyed 700 houses and 4 schools.
Heatmap makes it possible to see the spatial analysis of the vulnerability, hazards and public perception of landslide risks. The most important is that these results enable safe construction and housing which helps to save human lives.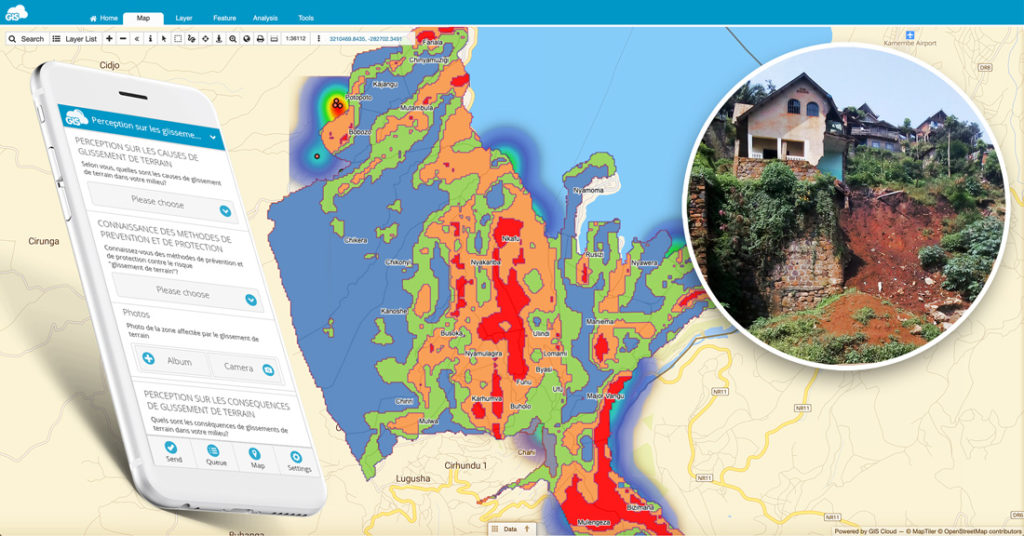 Empowering People With Disabilities Using GIS
The noteworthy project, started by geography students from the City of Zagreb called 'Mobility for everyone,' recognized the importance of mapping handicap parking and other assets to improve the mobility of people with disabilities. They focused on mapping the city infrastructure that helps people with disabilities, resulting in a publicly accessible map portal.
Students collected the required data using the Mobile Data Collection app. Organized and edited information was released to the public through our Map Portal.
With this custom GIS app, people with disabilities can now plan their activities and routes around the city faster and more efficiently.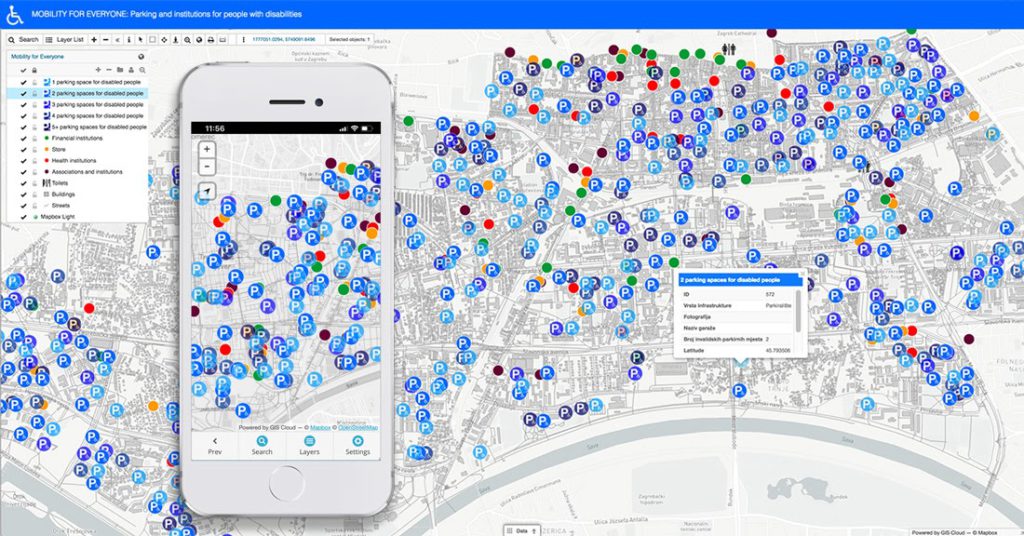 GIS for Vegetation Management
An excellent example of volunteers working on vegetation management for an entire lake Gaston shoreline, between Virginia and North Carolina, shows that GIS is an essential tool in ecology research and vegetation maintenance. The shore was threatened by invasive plants spreading out of control. Therefore, a vegetation survey was required to determine the best way to fight invasive flora. Primarily, the LGA (Lake Gaston Association) GIS vegetation and shoreline survey program combines research, monitoring and communication that keeps the LGA informed and maintains rapport with all appropriate groups involved in the decision-making process for each environmental issue in this area.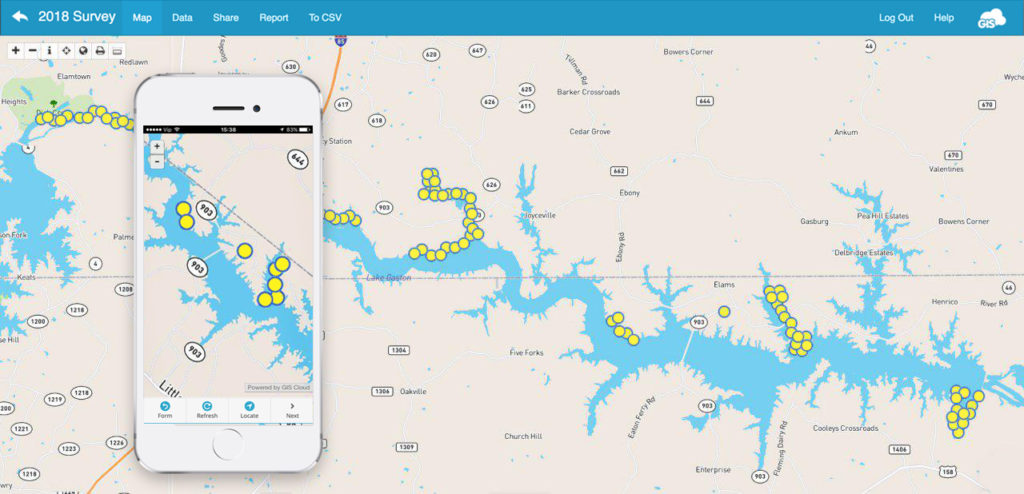 GIS for Local Government – Create an Open City Map Portal With GIS
Many, local governments, smart cities and city agencies have enabled the public to access spatial and nonspatial information through GIS solutions like Map Portal – a custom GIS app. With GIS, cities, counties, and even states can manage their data better throughout departments to lower the costs of administration and dispose of their budget more efficiently.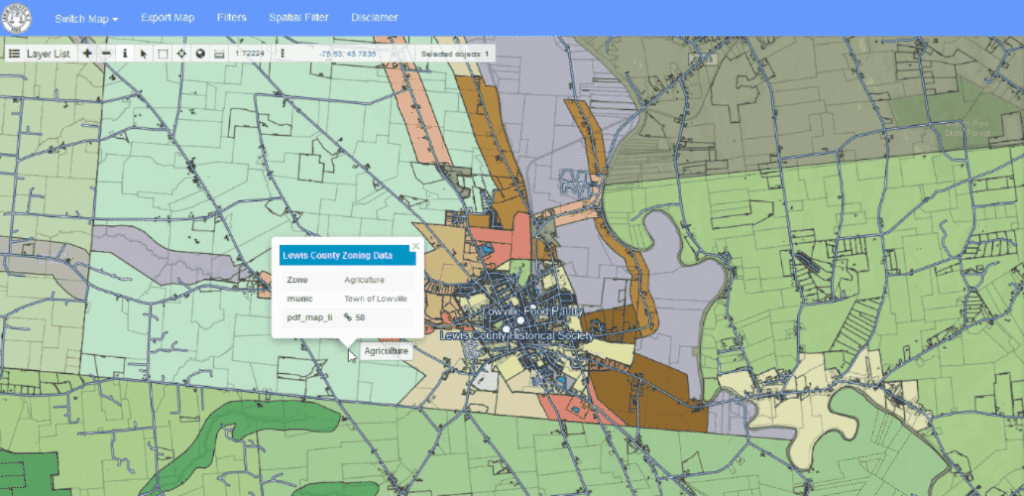 GIS for NGOs and Nonprofits
Nonprofits and NGOs face many common challenges when trying to promote and achieve sustainability, equality or develop smart solutions for various causes, from finding funds, time and resources, to living up to the project's expectations.
Online mapping solutions for NGOs like GIS Cloud can help alleviate and address many of these challenges like assessing water resources in Liberia. Nonprofits there joined forces to map the entire country and reach a common goal: bring clean drinking water to every Liberian household by December of 2020. They located and maped water resources and then tracked the installation of water filters using the Mobile Data Collection app. This resulted in the 95% reduction in symptoms for water-borne illness.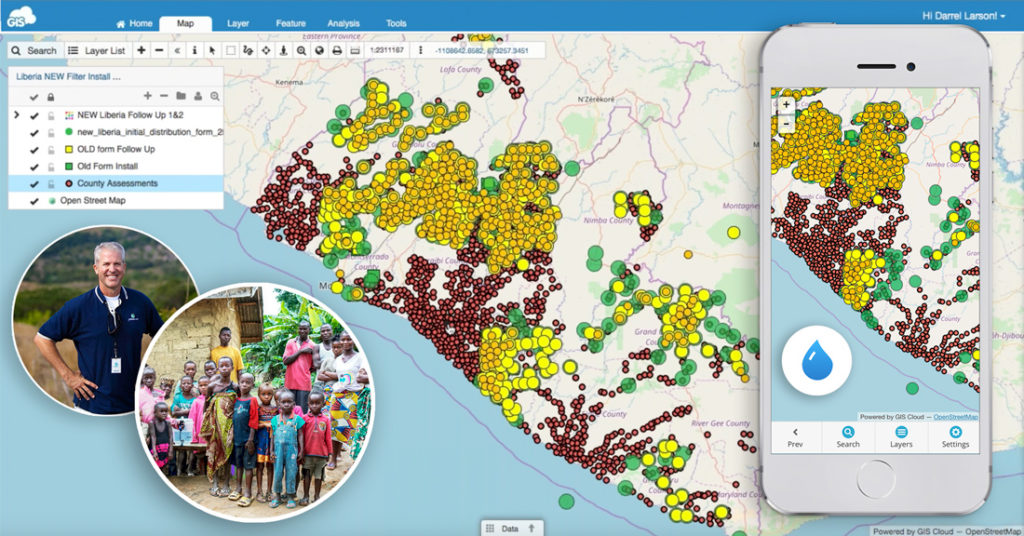 GIS and Archeology
A case study that demonstrates how using online GIS solutions help achieve project goals even in remote areas with low or no internet connectivity. Successful field data collection solution enabled a complex archeological survey. Dr. Gugl at the Institute for the Study of Ancient Culture in Austria said that this solution satisfies all of the prerequisites for their project to be effective and accurate. They used GIS Cloud in their research of Roman Military Camp – Municipium – Late Antique and Byzantine Fortification. From the archaeologist's point of view, GIS has simplified not only their data collection and visualization but also the perception of space itself, considering that the spatial dimension of archaeological research is essential.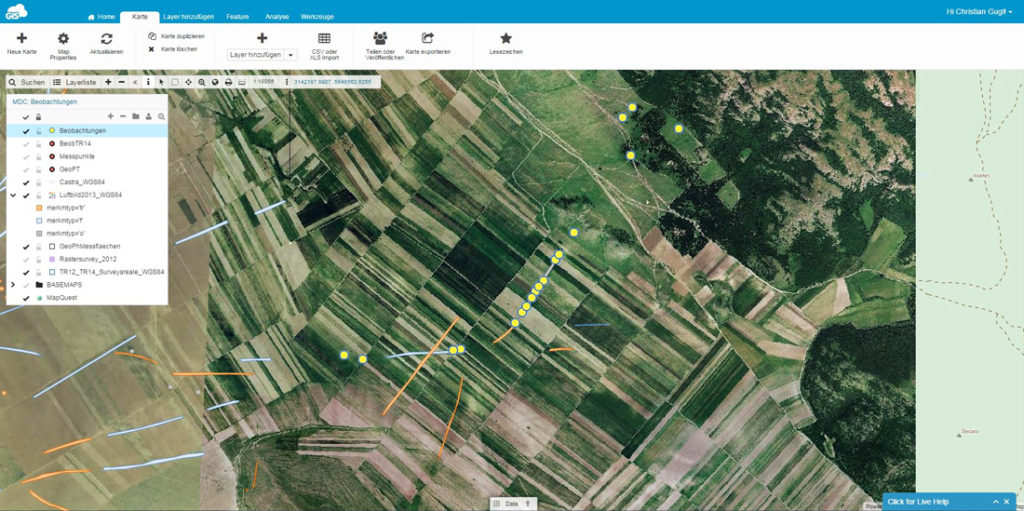 Conquering the South Pole – Expedition Powered by GIS
We are really proud to be a part of the great Croatian South Pole expedition mapping project! Renowned Croatian adventurer Davor Rostuhar completed his South Pole journey on foot in January of 2018. The expedition was tracked from the Antarctic shores to the South Pole, covering the whole distance of 1200 km, that Davor courageously passed solo, unsupported and unassisted in 47 days. His endeavor was followed and supported directly from our office in Croatia's capital, Zagreb, and we were thrilled to track the daily progress of this fantastic polar expedition.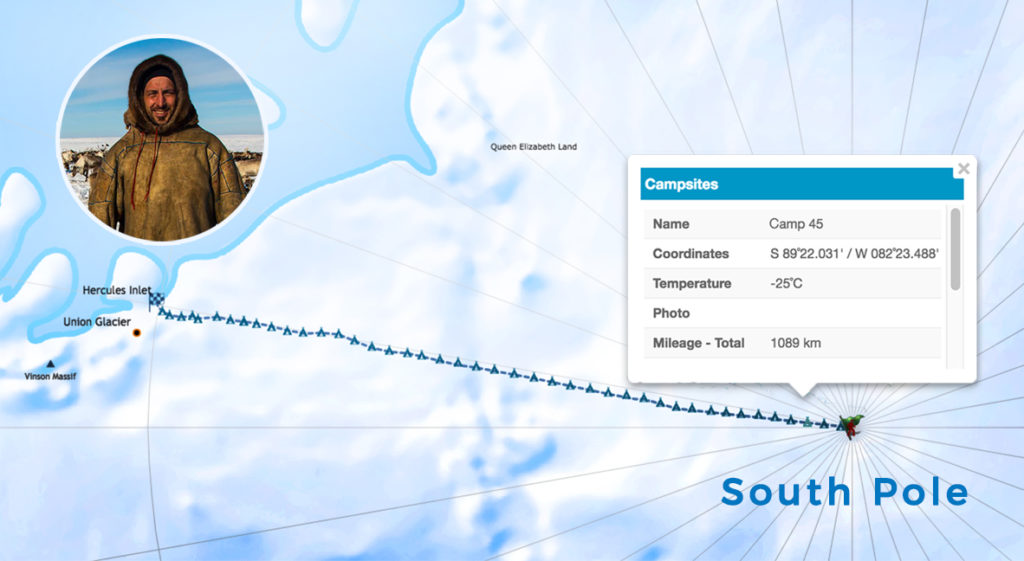 All of the mentioned cases used online GIS solutions that can be integrated with desktop GIS solutions. This way, all project participants have been able to bridge the gap between desktop and the cloud. and collaborate between teams to display the data in real-time. This helped with the important decision making!
>>> Find many more use cases and examples on our Blog
For more information about GIS Cloud, feel free to contact us.