Creating a new layer with combined attribute data from two separate layers can be done with Join Wizard.
Note: To perform join, the layers must reside in the Database.
Browsing for layers which will be included and choosing their attributes defines the joining end result which is saved in the database.
Join can be made by following next steps:
1. Open Database Manager from the Tools tab.
2. Click the Join Wizard button.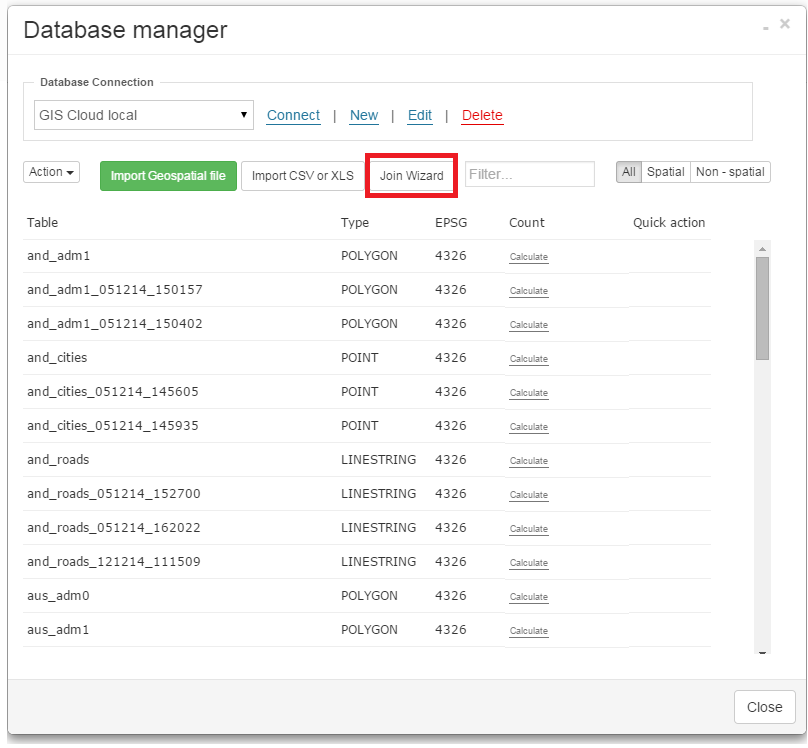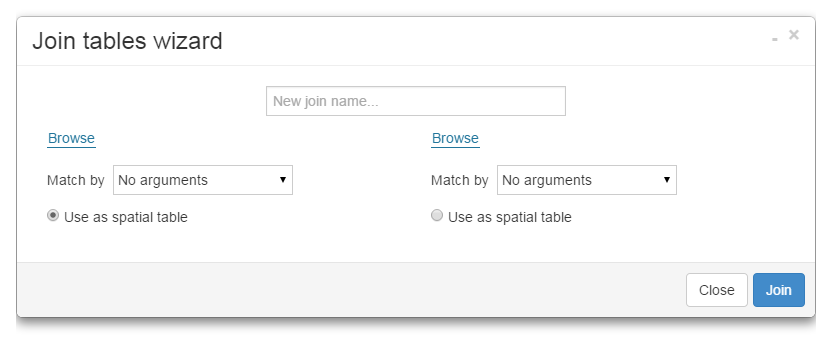 3. Type in the name of the layer which will be created as a result.
4. Browse for the first and the second layer out of which the join will be made.
5. Choose which layer will be the source for geometry takeover (Use as a spatial table).
6. Select which columns will be added to the result.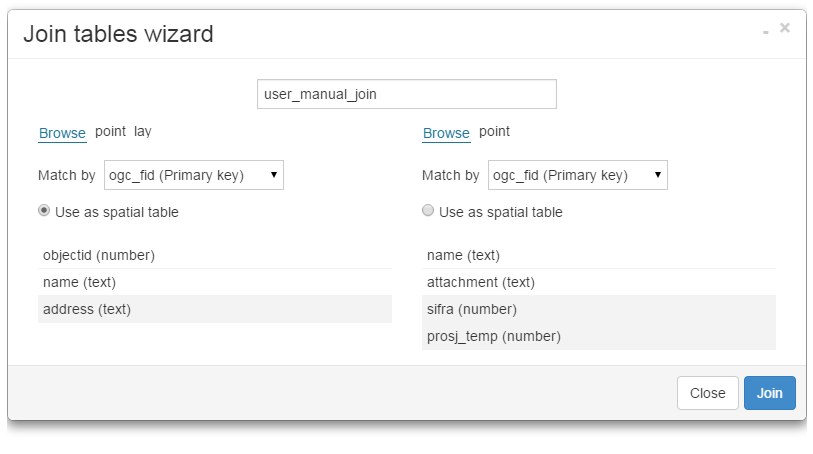 Note: Make sure that layers don't have the same column names, with the exception of the column on which join is based. That column can have different or equally named column in both layers, but it's crucial that it has matching data, unique for each feature.