Use the Duplicate form tool to duplicate all options, including dependencies, from the previous form. Find duplicate form tool in the List of project page.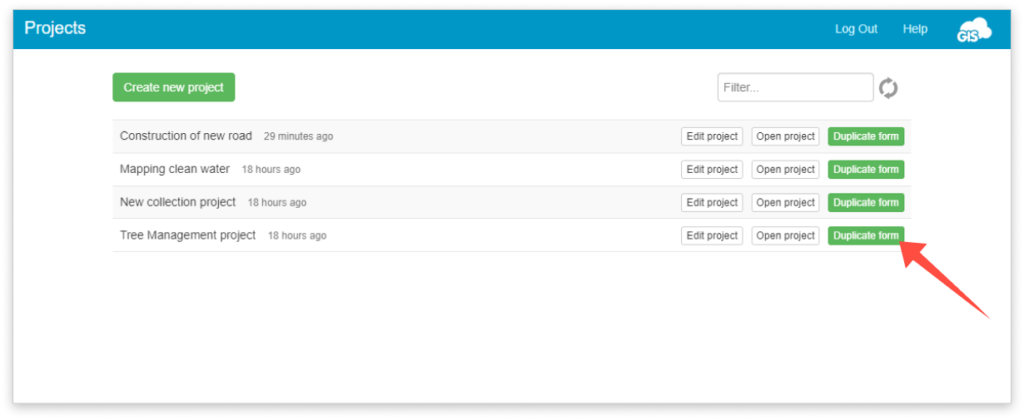 The duplicated form will contain all the fields and logics applied in the original form. Still, it will not allow access to any data collected with the form as a separate table/layer is created. It is still possible to access collected data in the original form. Yet, in a duplicated form, you are starting to collect with no data.
It comes in very handy when you want to share a form with groups of field collectors and you want each group to have a modified copy of the original form.