In the Settings tab, you can find and set up additional parameters for your Track app.
Organization
Name and ID of your app.

Drivers
Here you can add new drivers and edit the existing ones.

Add a new driver.
Driver list. Edit or delete drivers by clicking the three dots in the driver row.
Units
List of all units. Edit the units by clicking on them.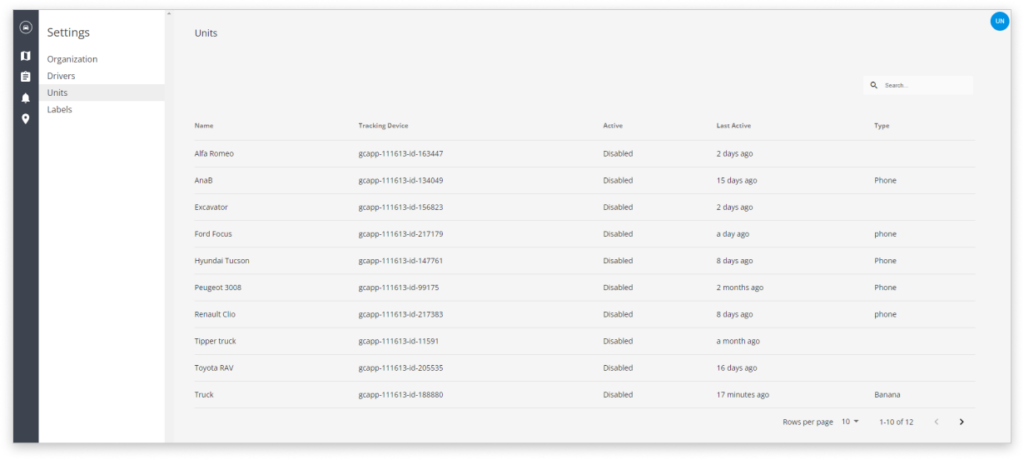 Labels
Here you can add or delete labels.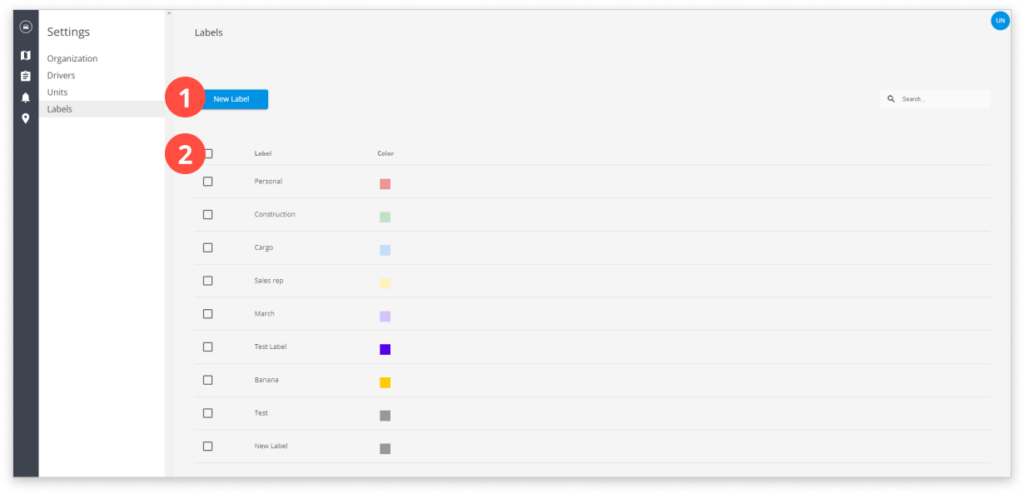 Add a new label.
Label list. You can delete them if you hover over them in the label list and then click Delete.