New map feature is located on the top left corner of the Map Tools ribbon.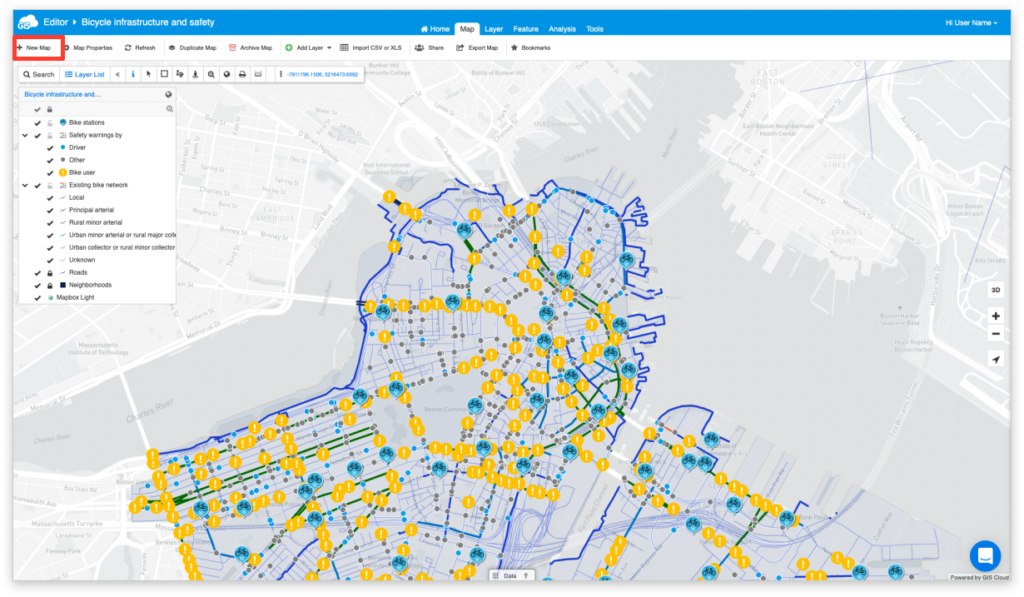 It has the same function as the + Create New Map in the Home tab – it creates a new map.
Note: If you click on it, the map you are currently using will be saved and you will be redirected to a new map.