App builder is a tool for customizing your Map Portal. You can create an user-friendly interface all by yourself, easily and quickly, without any programming knowledge.
To start the app builder open your custom app and add /builder in the URL bar e.g., https://app109168.giscloud.com/builder and log in with your GIS Cloud credentials.
App builder will then open on the left side of the screen with number of options: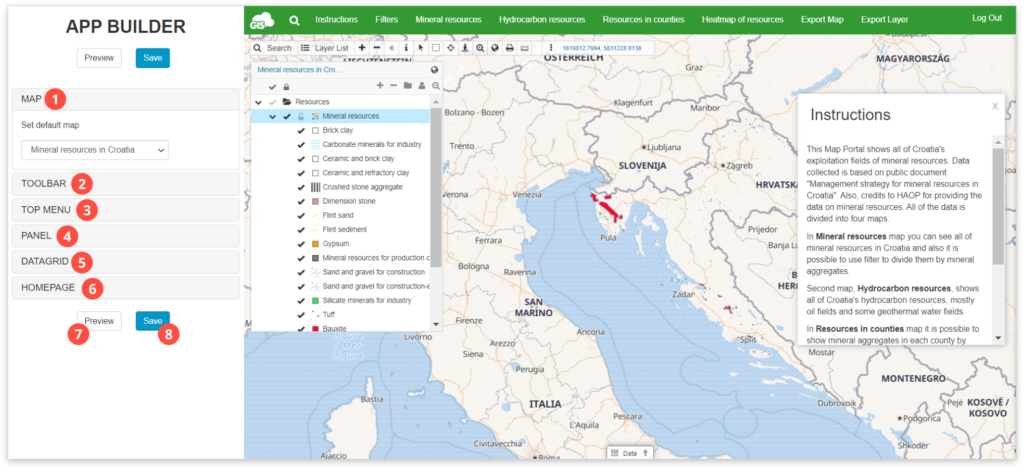 Map – Select your default map from the list, which will open by default when the app is refreshed
Toolbar – Select tools that will appear on the custom app
Top Menu – Add buttons (connected to certain actions), set background color, hide and show search (magnifying glass) and set your custom logo
Panel – Add advanced filters, open static text or open another web page within a panel
Datagrid – Check or uncheck the box to show or hide the data grid on the bottom of the page
Homepage – Check Show homepage box to show the Map Editor homepage
Preview – Click to get a preview of all the changes made on your Map Portal
Save – Hit Save, so all the changes are visible on your Map Portal
Learn more about how to customize your Map Portal using App Builder.