Upload and export multiple datasets with SFTP
You can access, upload and maintain your data by connecting to GIS Cloud with Secure File Transfer Protocol clients. Access through SFTP offers you a new way of syncing your data with the GIS Cloud in addition to fast and secure file upload. Any data which is bigger than 500 MB needs to be uploaded with SFTP client.
To connect to GIS Cloud via Secure File Transfer Protocol:
Download and open your favorite SFTP client (we used Filezilla).
In the host name box write sftp.giscloud.com.
Enter your GIS Cloud username and password.
In 'Port number' box enter 22.
Click Quickonnect.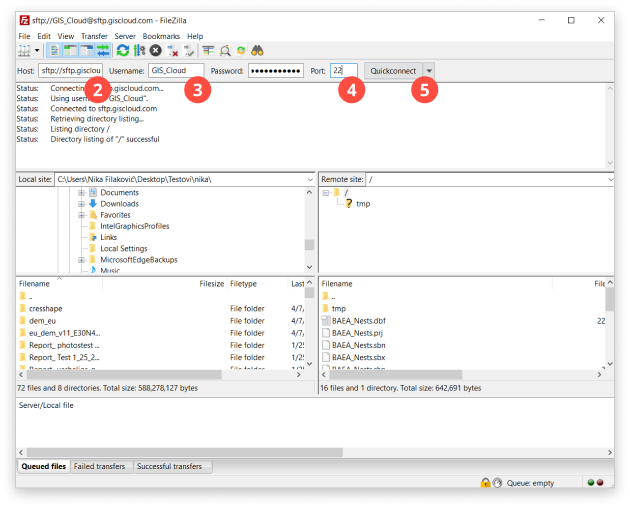 After connecting, select all the files you wish to transfer and drag & drop them to the folder of your choice.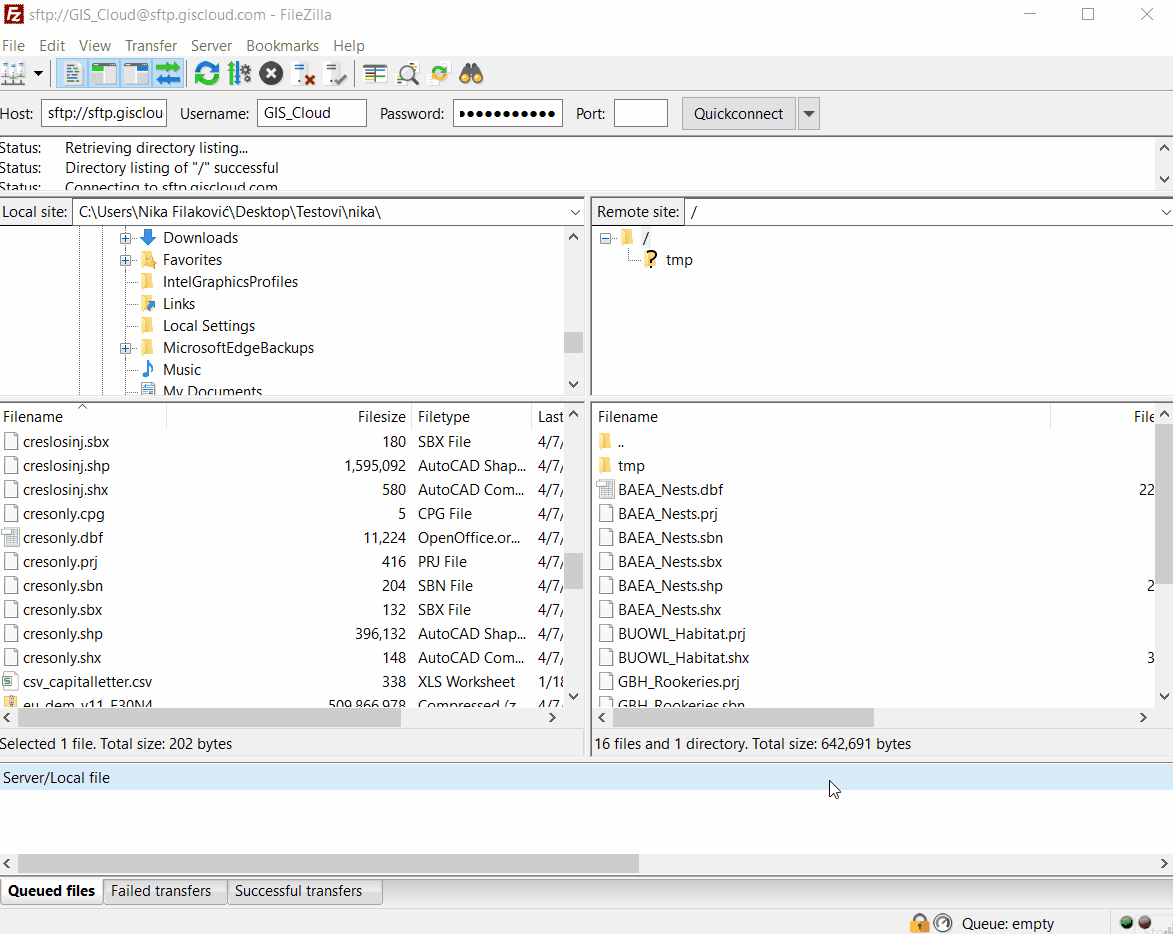 Note: Characters are case sensitive, so make sure that you type the exact username and password when logging in. You can check your username in GIS Cloud Manager (Users tab – Login information).
The SFTP protocol enables secure file transfer from your local computer/local database straight to your GIS Cloud File Manager, with just a few clicks! It simplifies and accelerates your big data management.
To connect your GIS Cloud Database Manager with an external PostGIS database, make sure you check out this guide.