The Merge Wizard enables you to merge geometry of several layers into one. It can be found under the Tools tab in Map Editor. Pressing the Merge Wizard button opens Merge Wizards options window.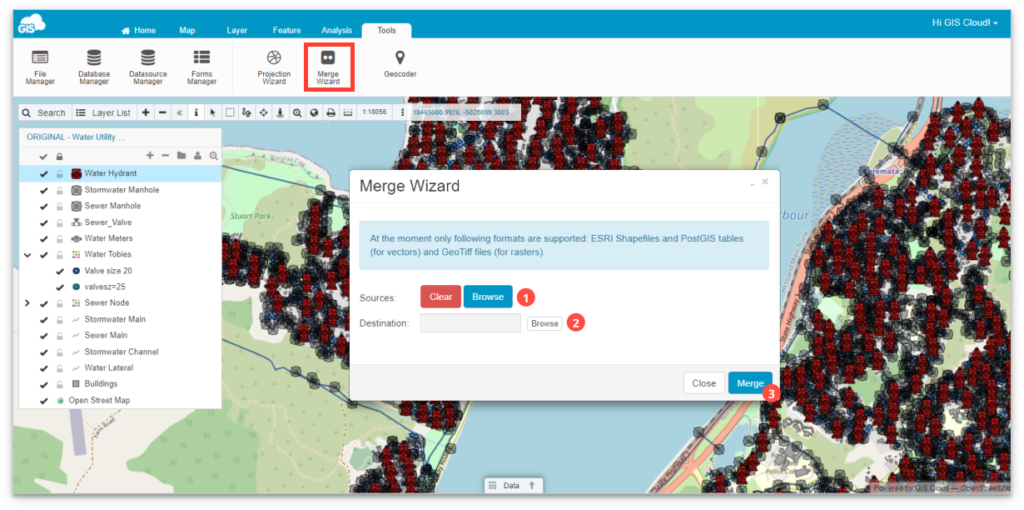 To merge layers you should:
Click the Browse button next to Sources and select layers you wish to merge.
Click the Browse button next to Destination and write the name of the merged layer in the File name box. Click Select.

Note: If you decide to merge two tables from File Manager, you must store the merge result table to File Manager as well. The same goes for the tables from Database Manager.

It is not possible to merge two tables if one is stored in File Manager and the other one in Database Manager.


In the Merge Wizard window, click the Merge button to merge the selected layers into one.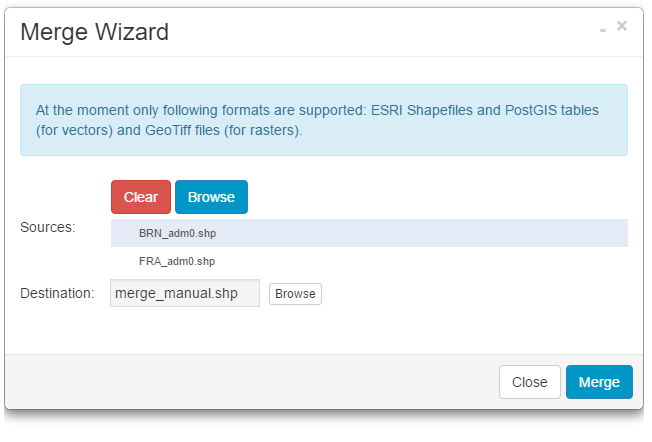 The merged layer is stored in the File Manager or Database Manager, depending on where they were stored before the merge. You can add the merged layer to the map with the Add layer option.
If you want to learn more about merging features, take a look at this guide.