Feature's geometry can be modified by using Edit Feature tool. First, select a layer on which you want to make some changes.
Note: To edit a feature, the layer has to be imported into the Database.
Find Edit Feature tool in two ways:
under Feature tab
clicking on the feature on the map and then hit Edit geometry in Info Panel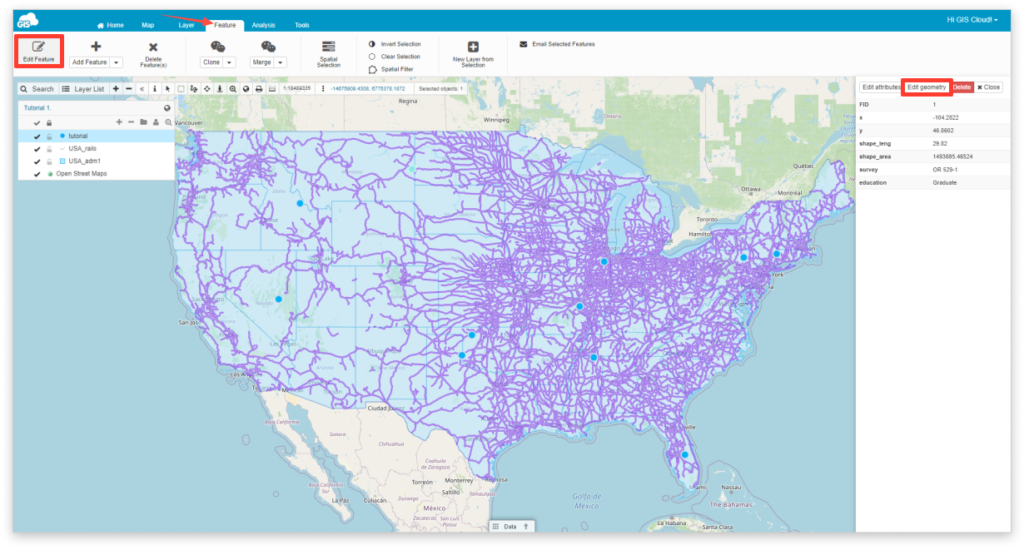 After you pressed Edit Feature or Edit geometry button, then select the feature which geometry you wish to edit.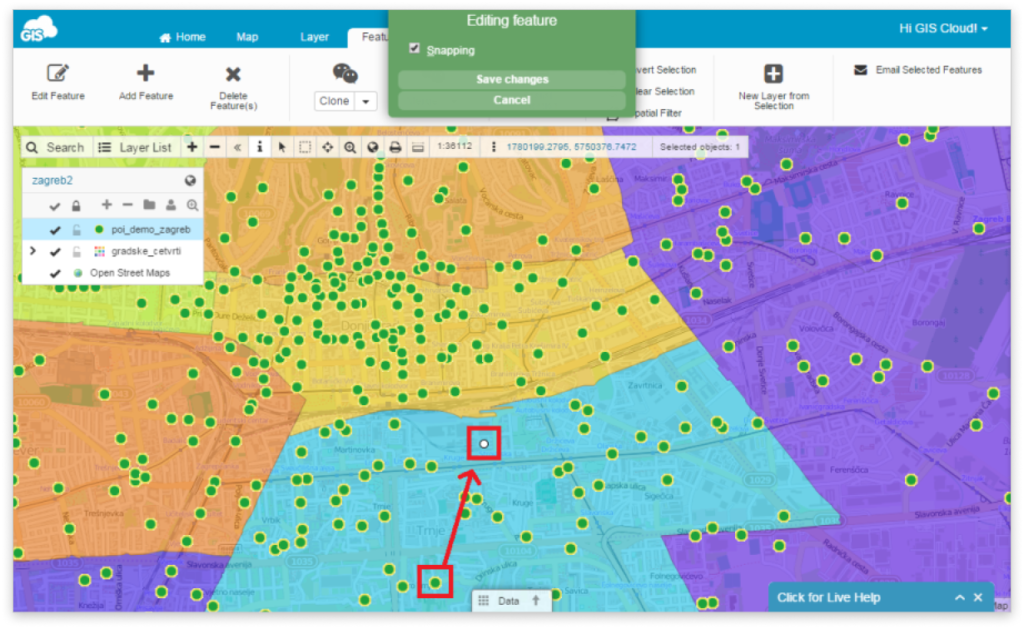 Follow the next steps:
Select a feature on the map.
Move the vertices of a feature to the desired location.
Thick the Snapping button if you want for a new layer to snap on an existing one.
Click on Save to save a confirm point location or Cancel to undo editing.