For Buffer analysis, layers must reside in the Database.
Buffer analysis creates buffer polygon to a specified distance around the point, line or polygon features. You can identify whether there are objects of interest inside or outside the zone and make conclusions based on this analysis.
To perform Buffer analysis click the Buffer icon in the Analysis tab.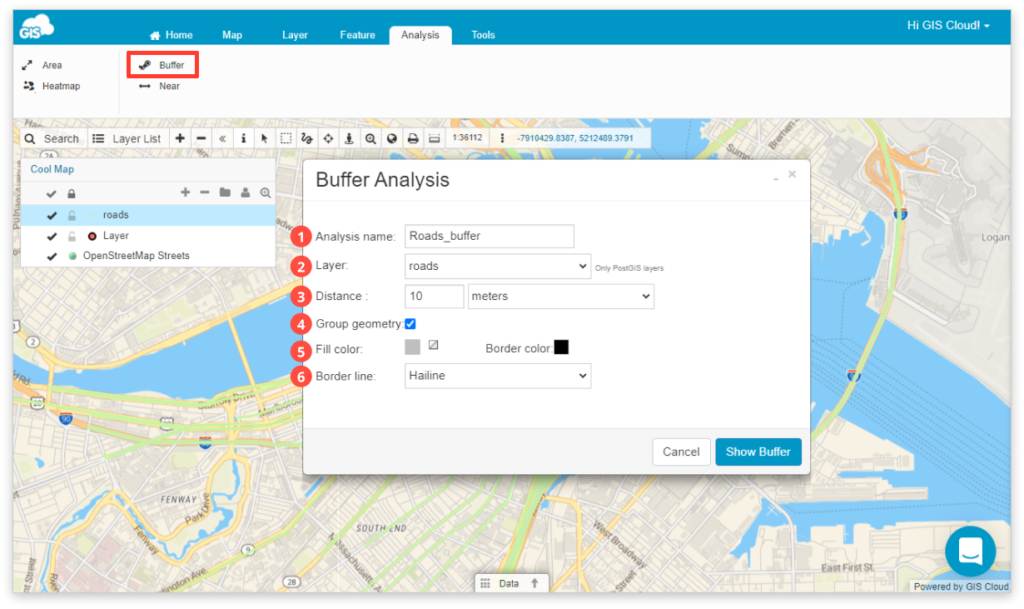 Buffer Analysis options
Analysis name – Choose the analysis name. This will be the name of the new buffer layer.
Layer – Layer you want to perform the analysis on.
Distance – Define buffer distance and the unit of measure (kilometers, meters, degrees, miles).
Group geometry – If the box is ticked, the buffer geometry will be grouped.
Fill color – The color of the buffer zone.
Border line – Defines the thickness of the border line (Hailine, Medium, Thick).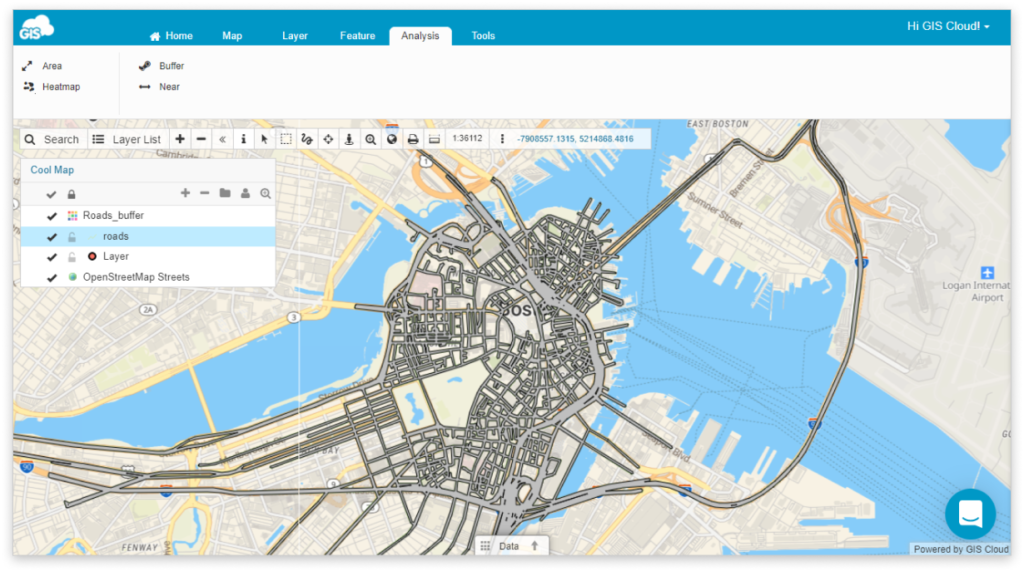 Click Show Buffer to see the results!