To perform Area or any other analysis, layers must reside in the Database.
Analyse the surface area of a selected polygon by clicking Area in the Analysis tab.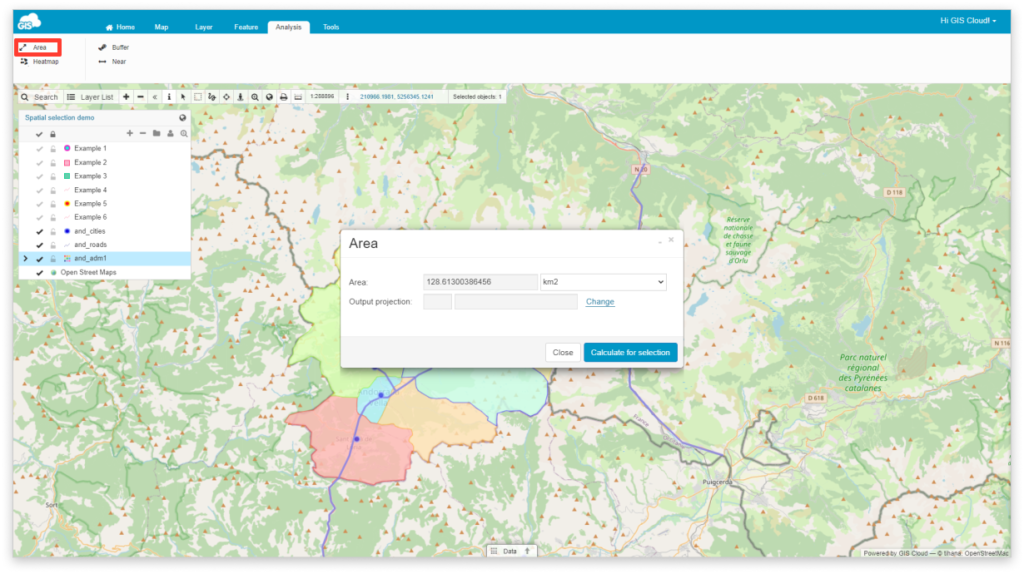 After that select one of the features and click Calculate for selection!
Selected feature
Area – Show the feature area in available units.
Output projection – Choose the output projection.