Web Map Tile Service is a standard protocol for serving pre-rendered georeferenced map tiles over the Internet. You can also add it to the GIS Cloud and to the map.
To add Web Map Tile Service into the Datasource Manager:
Select the Datasource Manager from the Tools tab.
Click Add WMTS in the Source Browser.
Write a WMTS name and URL of the dataset.
Click the Save button.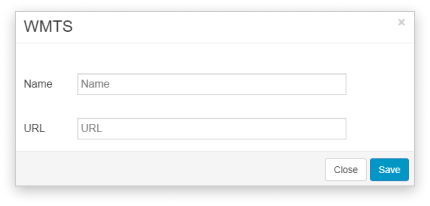 Adding layers
WMTS is added to a project as shown below:
Select Add Layer from the Layer tab or Map tab.
Select Web Map Tile Service in the Source Browser.
Select the WMTS layer.
Click the Select button.
Choose a Layer, Tileset, Format and style and click Ok.
Click Save on the Layer Properties dialog.
Note: System will probably ask you to change a projection. Click "Yes" because if the projection doesn't match, the layer will not be visible.