How to set layer visibility for different zoom levels?
Setting different visibility for layers on the same map can be very useful when working with sensitive data. To change the layers' zoom level display, follow these instructions:
Double-click the layer in the Layer List.
Note: If you want to hide geometry on all zoom levels, you can do it by ticking the Hide geometry box in the Advanced tab!
Click on the symbol you want to edit.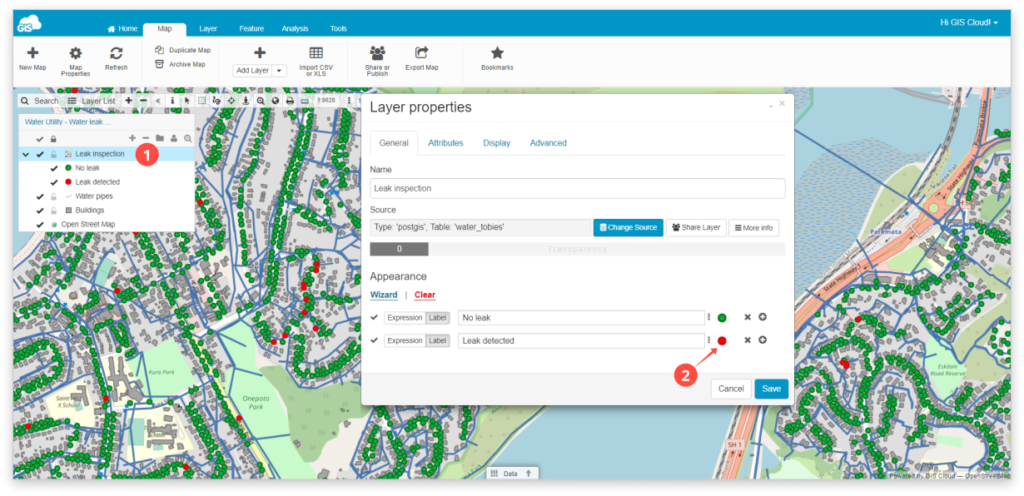 Open the Levels tab in the Appearance window.
Define the zoom levels you want your layer to be visible in.
Current zoom level.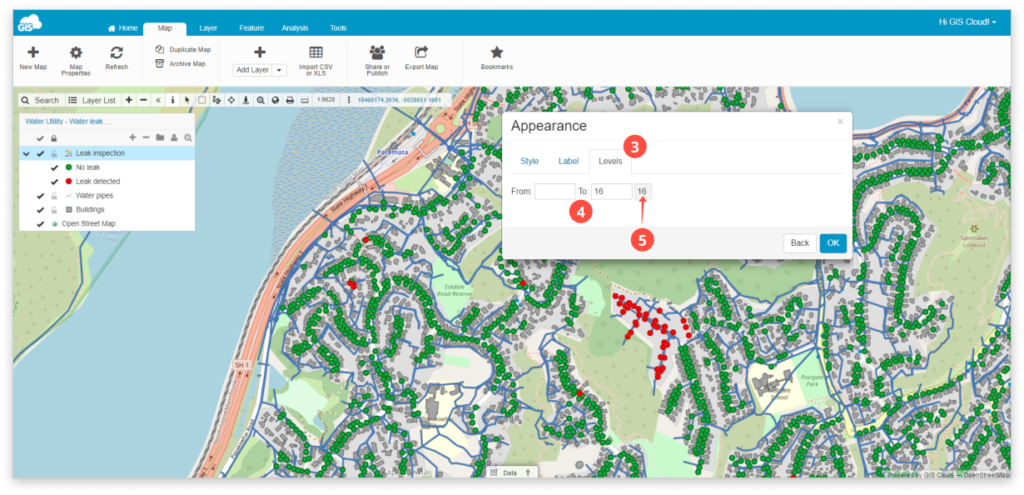 6. Click OK and Save.