How to create a new user?
If you're looking for a way to assemble and organize your team for data collection and collaboration, you can quickly sort this out in the GIS Cloud Manager app.
GIS Cloud Manager is the main app that provides you with complete control over managing your own account as well as your entire organization, clients, licenses, customizing your apps, making payments and many more administrative functions.
>>> Learn more about Manager app and it's features.
Let's start things off with creating and adding new users to your team.
In just a few steps, you can create sub-users which will be part of your organization and will be listed in your Users list:
Log in GIS Cloud Manager app with the GIS Cloud credentials.
Go under the Users & Groups tab and click the New user button.
Fill in the required information. Add the first and last name (Users details tab), username, email and password (Login information tab – the most important one!). Make sure to use a valid e-mail for verification purposes.
Hit Save.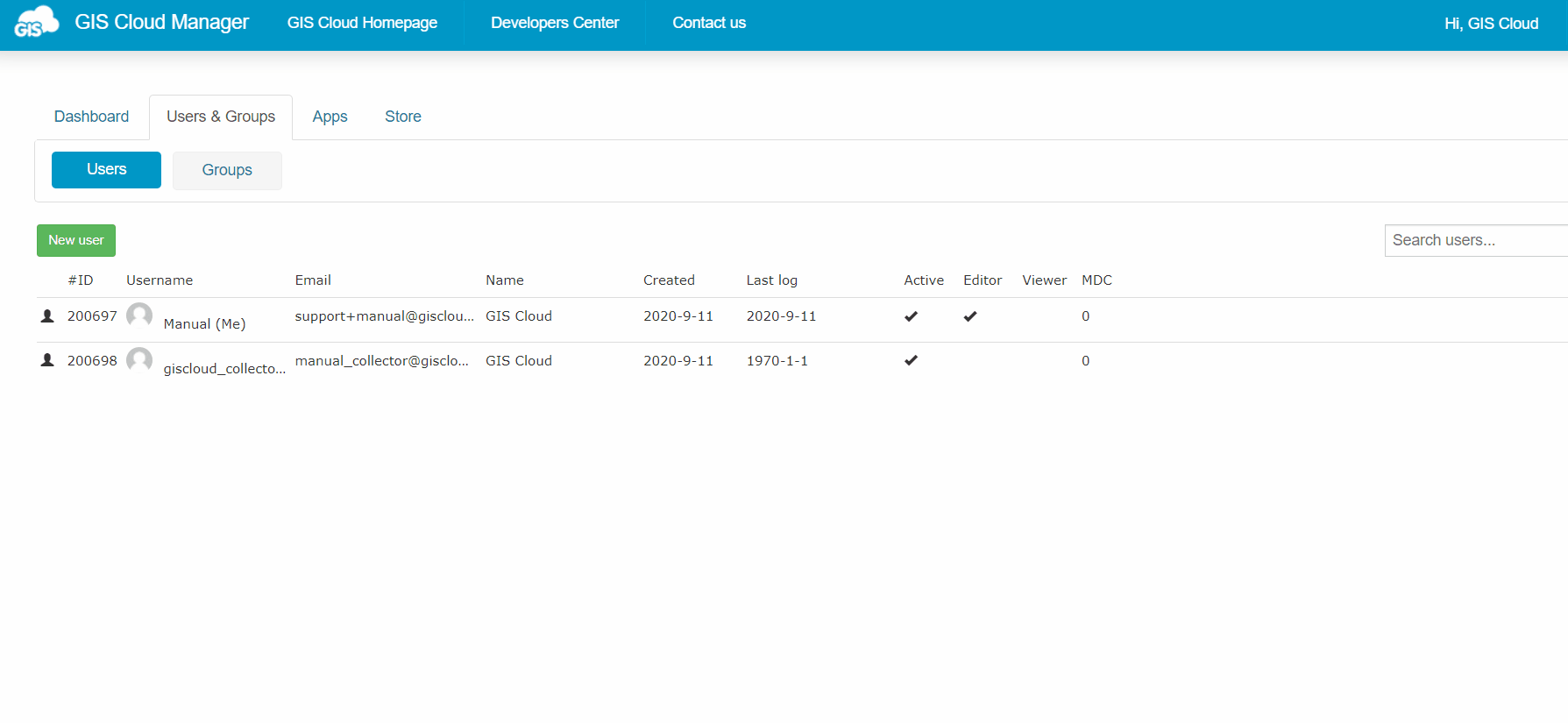 You can additionally edit the information later on, if needed, by double-clicking on the username. The only thing you cannot change is the username, if you wish to do so, you can contact our Support team and they will do change it for you.
Find out more on user management from our other guides, hope you find them helpful: