This option enables saving the current view extent you are working on and makes a shortcut to it. You can name a bookmark to help you identify a particular spatial extent of a map easier.
To do that: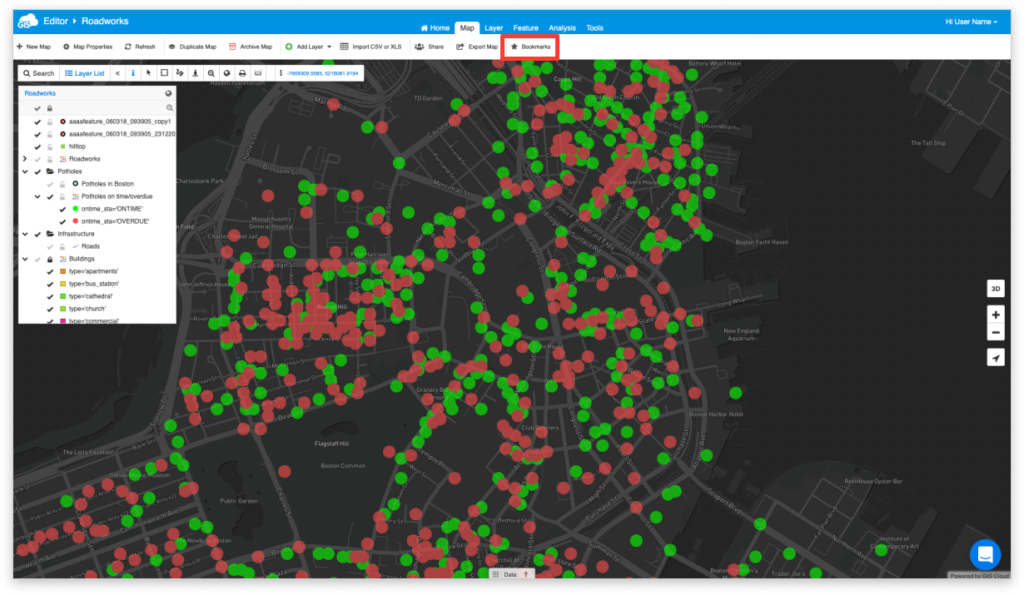 Zoom in on the location you want the bookmark on. Click on the Bookmarks tab at the end of the Map toolbar.
Name your bookmark and press Enter.