How to embed GIS Cloud maps on your website?
GIS Cloud allows embedding the public maps on a third party website. Here are the instructions on how to generate the code for embedding the map.
Open Map Editor and click on Share or Publish option to share the map with the public.
Click on the Embed tab.
Check and edit follow settings: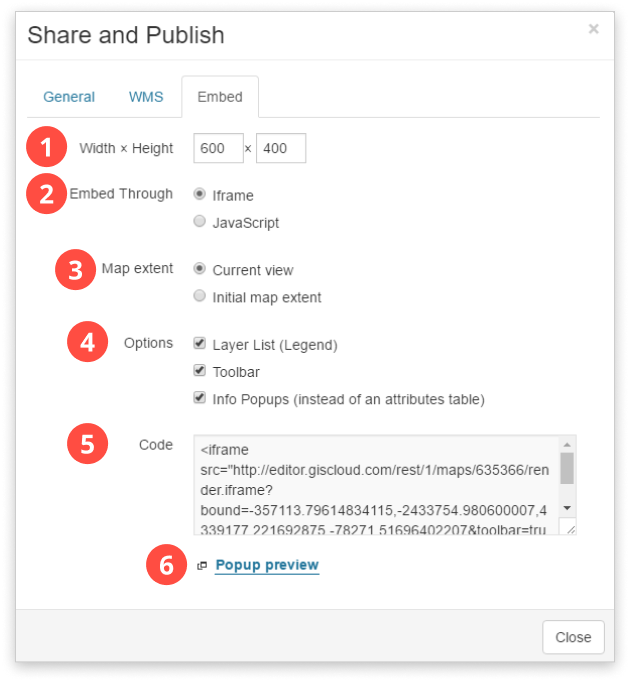 Width x Height – Define the dimensions of the map in pixels.
Embed Through – Choose your content display method (iFrame or JavaScript).
Map Extent – choose between the current view or initial map extent.
Options – include Layer List (Legend), Toolbar and/or Info Popups.
Code – Copy code into the part of the page where you want to show the map.
Popup preview – opens the map in the separate window
Copy and paste the code on your website
Note: If the map is not visible, check if it is publicly available.