Collected spatial data can be exported in various formats. Report is one of them. This option displays all attribute data together with photos in the form of the report. You can save it locally on the computer.
Take a look at short video clip about how to create a report.
Find the Report option:
under Layer tab
in the open project in MDC Portal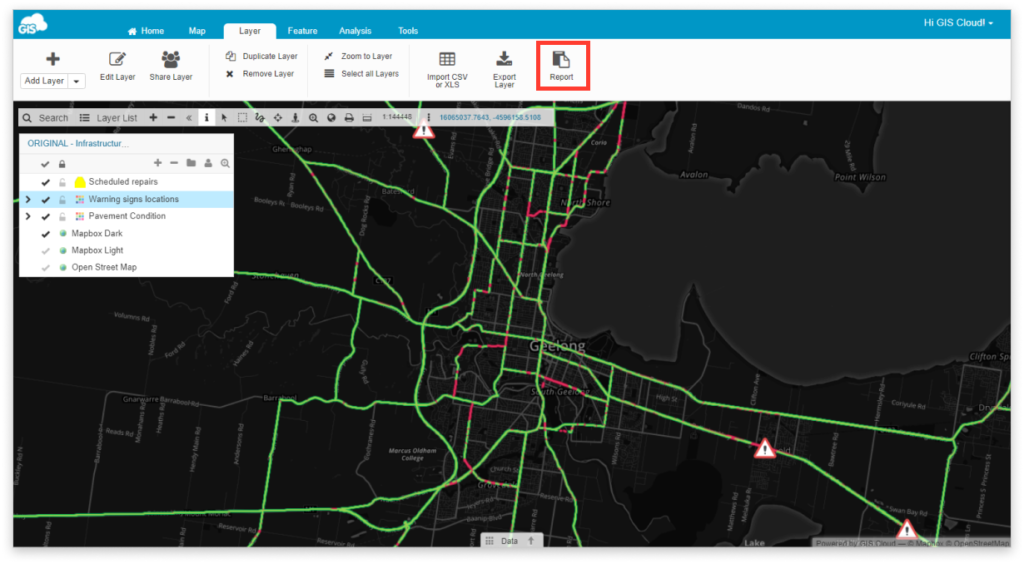 To create a report, follow the next steps:
Select a layer for which you want to create a report
Click on Report button
Choose the fields which you wish to include in the report. Pressing and holding the ribbon next to the field name, you can change the order of the field.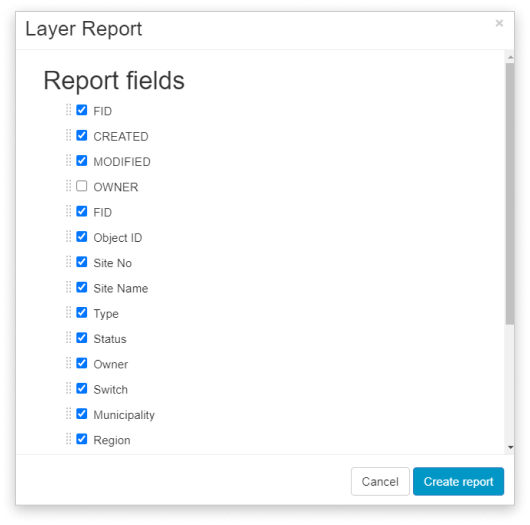 Click Create Report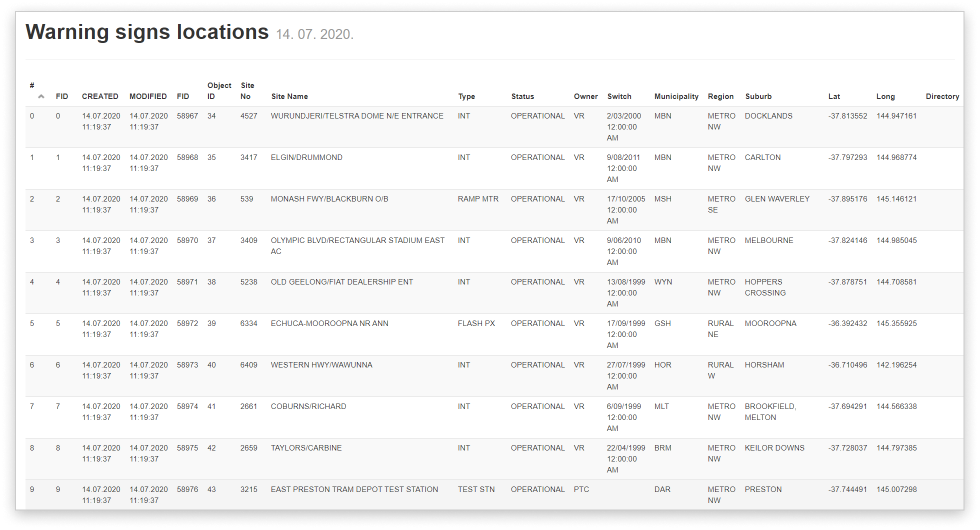 Click Create Report
Press CTRL + S on the keyboard and a dialogue will open. Select the location where the report will be saved and select 'Webpage, complete' option. If you press CTRL+P a new dialogue will open to save your report as a PDF document.
Note: Saving the report as a webpage will also download a folder with all photos attached to features in the layer.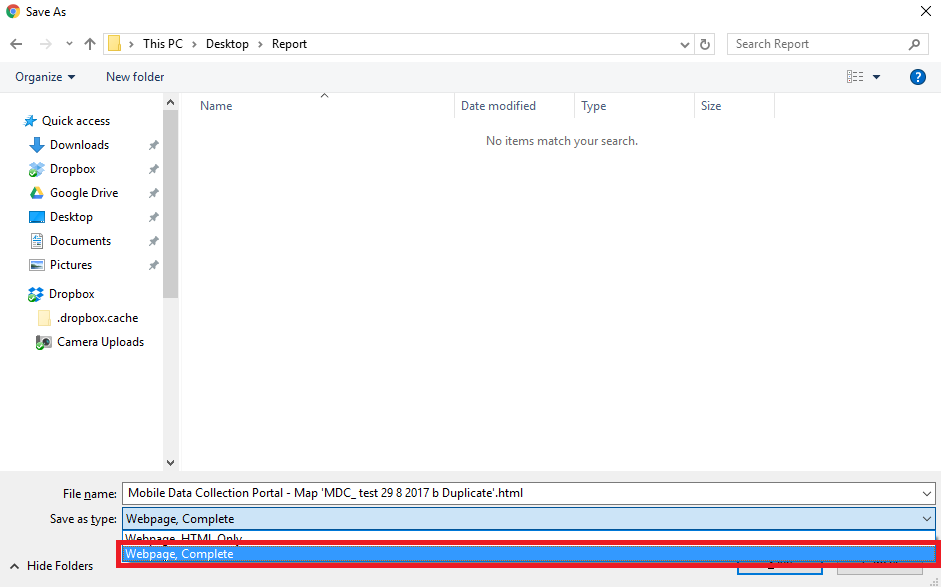 Click Save