In the Map tab you can find the following: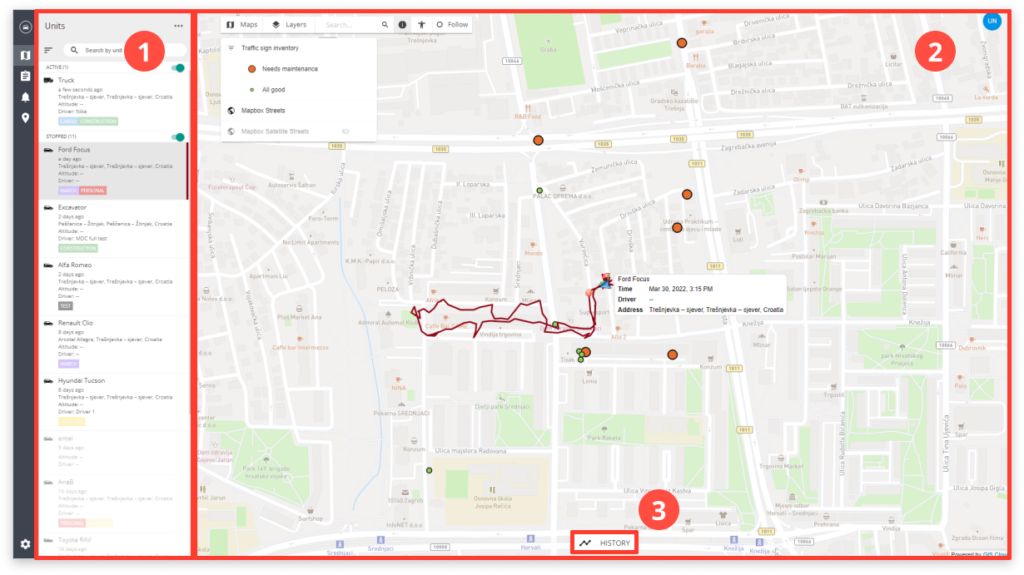 1. Units display
The Unit display consists of the following features:

1. UNITS OPTIONS
a) Information display
1. Parameters you can add to unit info, unit list, and map markers by dragging and dropping them.
2. Unit info: parameters visible in the Edit unit.
3. Unit list: parameters visible in the Unit list.
4. Map Unit Marker: parameters visible on the map above the vehicle.
5. Graph available parameters.
6. Selected graph parameters that will be visible in Track HISTORY.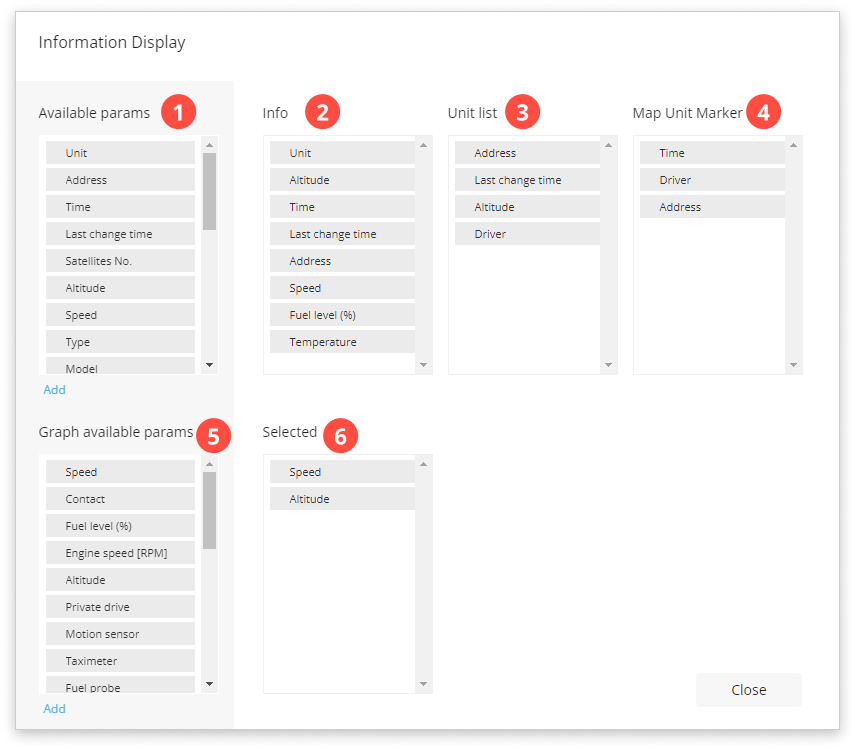 b) Hide
Hides Units display.
2. UNITS FILTER

Used to:

a) Sort the units by name or activity time.
b) Filter by labels. Learn how to create labels in Settings. Assign labels to units by clicking the label symbol in Edit unit.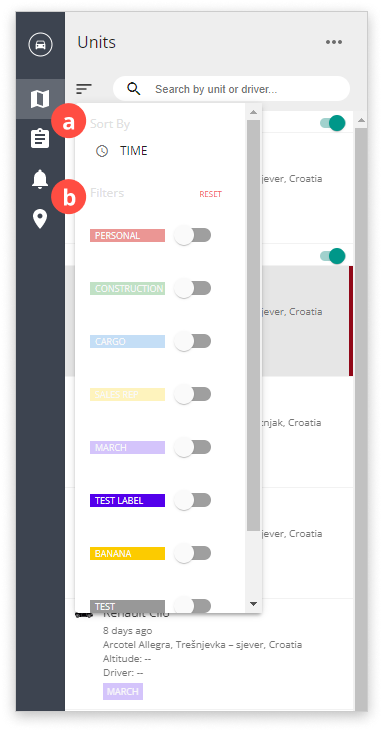 3. UNIT SEARCH
Search by unit or driver.
4. UNIT LIST
List of all units. All units in motion are in the ACTIVE list, all units that are still are in STOPPED.
5. EDIT UNIT
a) Details

Shows:

1) Unit's latest location on the map.
2) Info you choose in the Information display.
3) Additional units info such as vehicle type, device type, model, etc.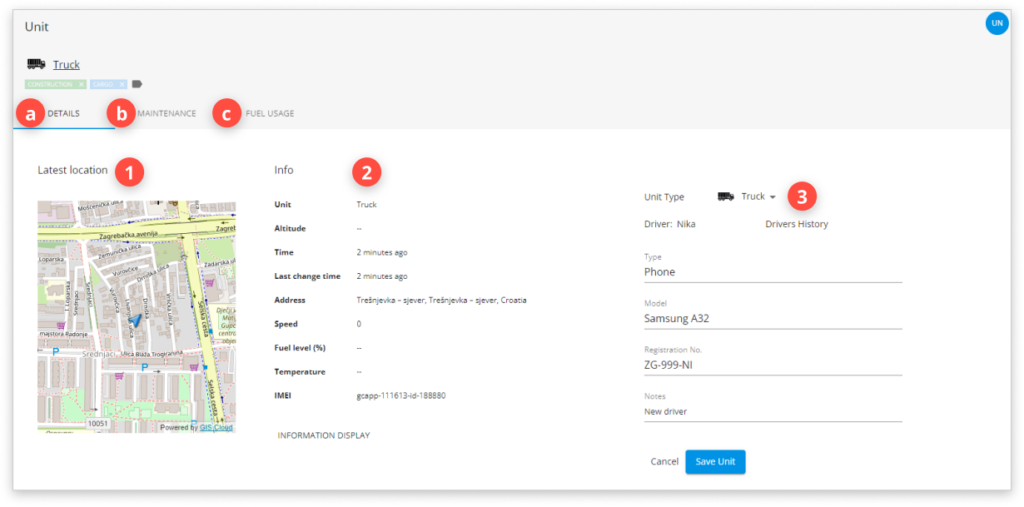 b) Maintenance

Enables you to add additional maintenance info for your units.

1) Unit Parameters
Based on the parameters you added, you can then create a Maintenance Alert.

2) Odometer
Here you can enter the odometer readings from your vehicle.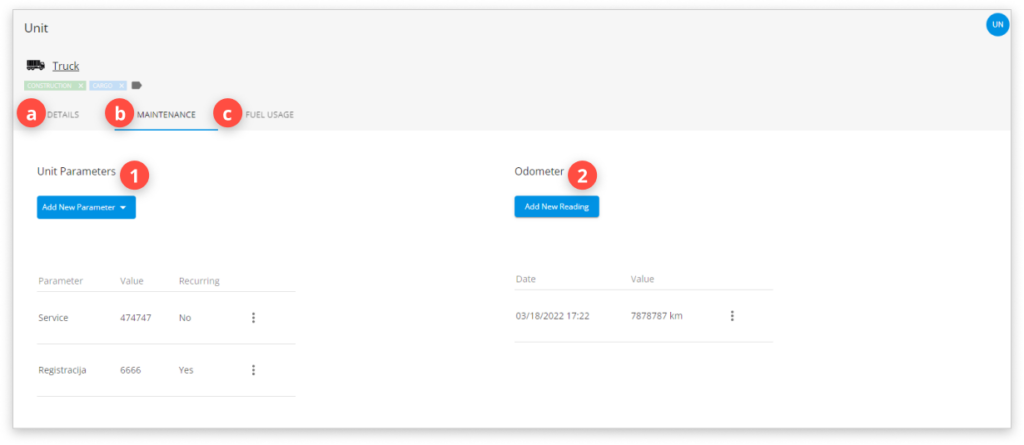 c) Fuel usage
Basic info

Vehicle tank and expenses information.
Fuel readings

Here you can enter fuel readings after refueling the vehicle.
Fuel tank calibration

Here you can calibrate the tank readings if you have a tank fuel sensor.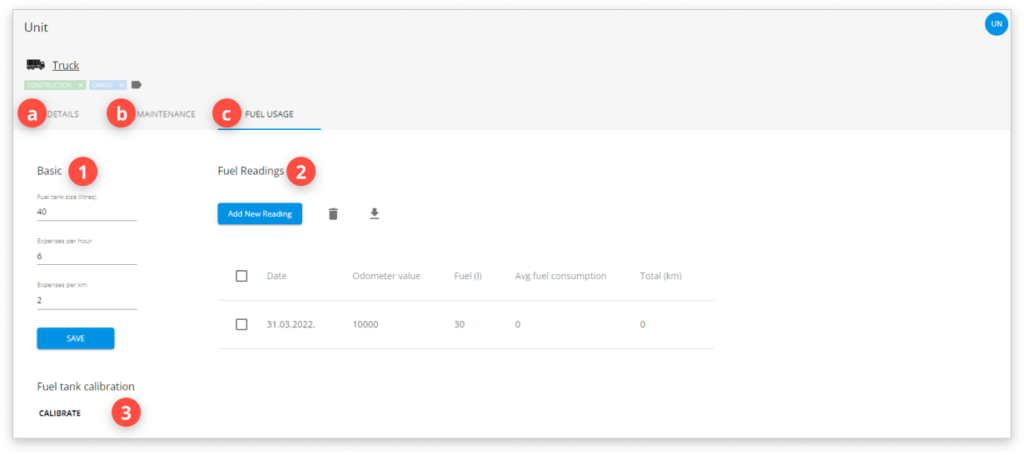 2. Map display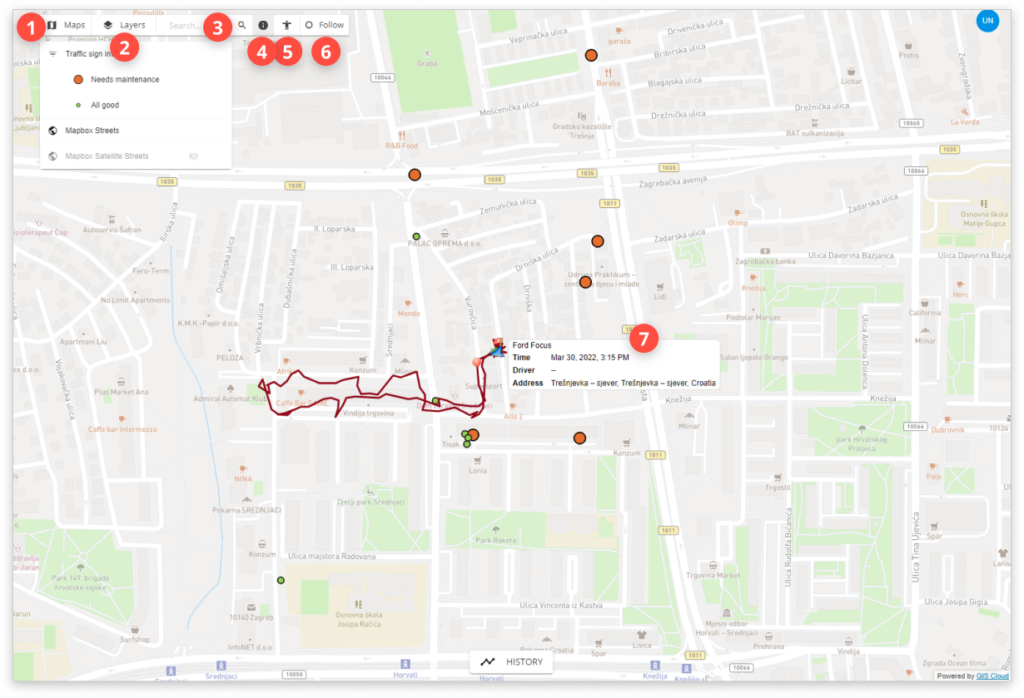 Maps: choose a different map as a background when tracking units.
Layers: turn off the layer list by clicking the Layers button.
Search this map or addresses.
Info tool: this button turns off the Google Streetview option.
Click anywhere on the map and Google Streetview will open.
Follow: follows the selected user on a map.
Map unit marker: can be edited in the Information display.
3. Track history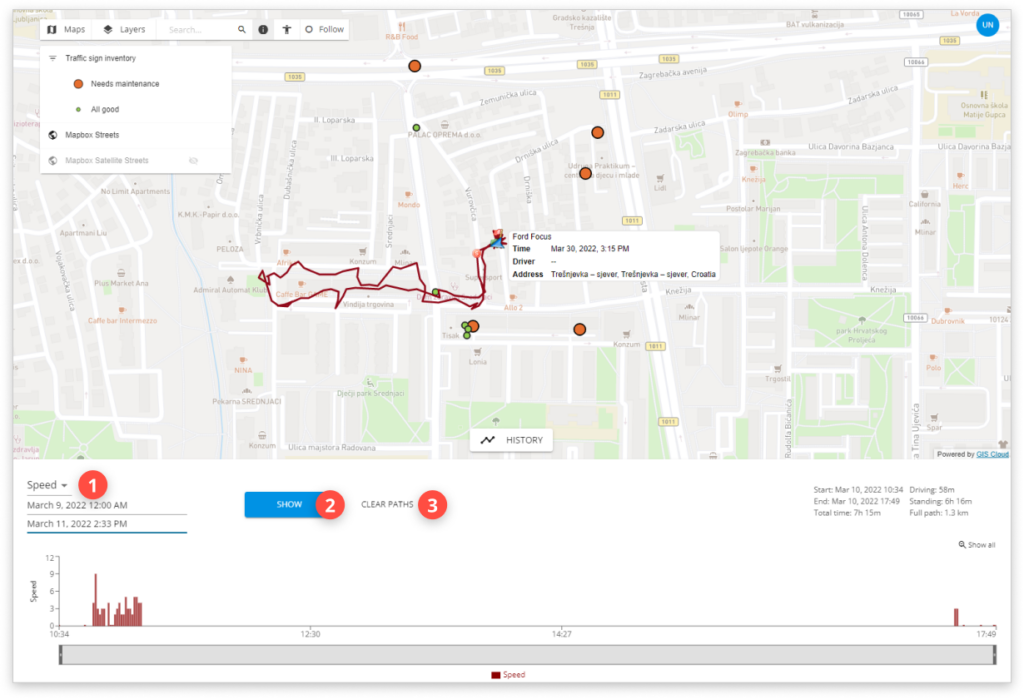 Graph parameters

You can choose graph parameters in the Information display.
Show

Shows paths and graphs for selected graph parameters and dates.
Clear paths

Clears paths and graphs.