The Refresh button in the map ribbon can be used for refreshing the map.
This option can be useful if you have some difficulties with the map, for example, you can't see the new changes you made.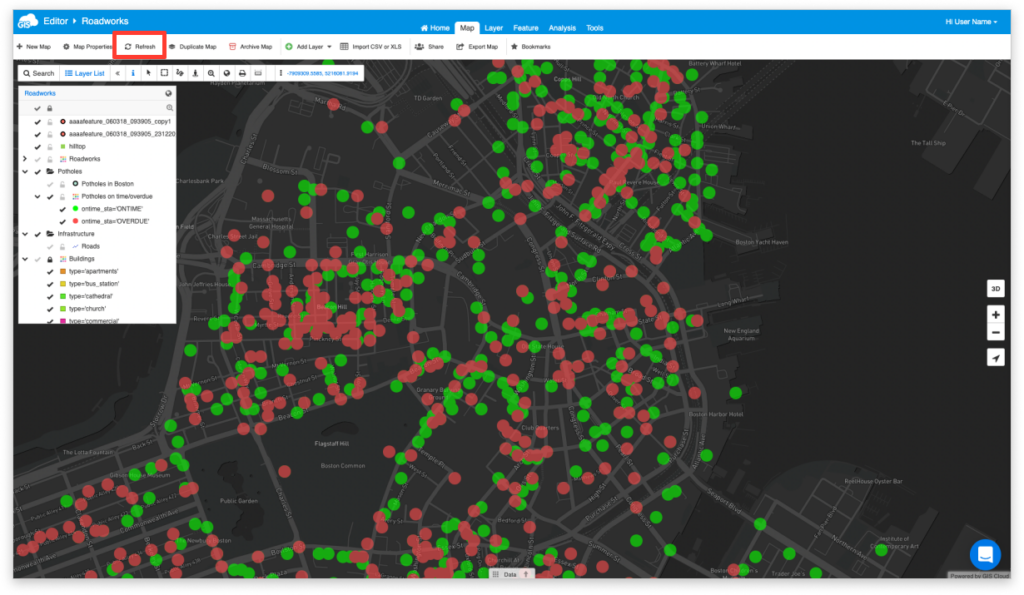 If you want to reinitialize a certain layer, take a look at this article.